by Ajit Chaudhari
Diversity Chair
Greetings from the ASB Diversity Committee—we hope you are having a relaxing summer and are able to recharge as we continue our recovery from the COVID-19 pandemic. Our committee has been busy!
While we are meeting virtually again this year, we were still able to provide support for several students, post-docs, and junior faculty to attend this year's annual meeting through the ASB Diversity Travel Award program. Our thanks to the NIH for supporting these awards this year!
At this year's meeting the committee has two thought-provoking and inspiring events planned.
At the Diversity event (8/10 @ 6:30pm ET) we have a panel discussion on "Advocating for Change in Your Environment." There will be plenty of time for audience involvement. Panelists are:
At the Women in Science event (8/12 @ 6:30pm ET) we will have a presentation by two esteemed experts followed by facilitated small-group discussions. The topic is "Impact of the COVID-19 Pandemic on Women in Academia." Speakers are:
Several affinity groups have also organized diversity-focused events at the meeting as well—please check the program or the affinity groups' social media channels for details.
Lastly, as mentioned in the previous ASB newsletter, the Committee has been working on full implementation of the Code of Conduct. This effort has led to several important improvements in ASB policies to create greater clarity regarding specific processes, including the addition of an Investigation Policy, Honors and Awards Policy, and Glossary of Terms. For complete details including the full text of these policies, please see https://asbweb.org/about. Most importantly, we have added a web- and telephone-based reporting tool to facilitate both anonymous and non-anonymous incident reporting, at http://asbweb.ethicspoint.com. This reporting line is available 24 hours a day, 365 days a year. For detailed descriptions of how reports are received and addressed, please see the Code of Conduct.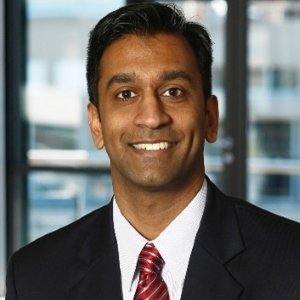 Ajit Chaudhari
Diversity Chair