by Young-Hui Chang
Meeting Chair
Hello fellow ASB members, although we are still dealing with a global pandemic, so far 2021 seems to have provided some hope of a light at the end of a very dark 2020 tunnel. We still have a long way to go, but vaccines are being delivered and parts of our society are beginning to look a little more normal again. Hope is a good thing to sustain us through tough times, but it doesn't make for good conference planning. As you know by now, we made the decision to again go fully online for the 2021 conference. This was a pragmatic decision given the public health and fiscal uncertainties related to planning a mass gathering during a pandemic (we are still unraveling some of the legal issues from the 2020 meeting!). We are now a couple of weeks from our 45th annual meeting and I have to say that hope is starting to gain traction as I look over our final plans and program. It looks to be a great meeting and I hope to see everyone there in cyberspace. Please, don't forget to register here to gain access to all the amazing tutorials, workshops, and networking events.
So, what will be new and what will be familiar this year? We will again be using CrowdCompass as our main conference platform. You get into CrowdCompass via web browser (recommended) or mobile app. You will need to log on to access all meeting content, your personalized calendar, and interact with other attendees and sponsors. You can read a live twitter feed on the meeting Social Wall (use #vASB2021) to follow along with your favorite biomechanics influencer. Links from your CrowdCompass calendar will take you to Zoom meeting rooms for all oral talks (podium track sessions, keynotes, business meetings, and other general sessions).
We took your feedback for more live interaction during poster sessions and are expanding our use of SpatialChat for our poster sessions, exhibitor booths, and many of our social events. Posters, sponsors, social events, and general hangout areas will be available in SpatialChat rooms grouped by theme and event. Posters will be up all meeting long so you can view them at your leisure. You can also use these rooms to meet up virtually with folks to take a break. There should be plenty of space, so there is no need to sit on the floor around the one power outlet! For those who have not tried it yet, SpatialChat is a live video streaming platform that allows you to 'move' around the room and interact with others. What distinguishes SpatialChat from other virtual platforms is that your audio stream is linked to your proximity to others. That means a single SpatialChat room can have numerous conversations going at once. You will only hear those that are 'close to you' in the room much like in a real conference hall. This also means the return of thematic posters—a favorite at ASB meetings. CrowdCompass and Zoom should work fine with your mobile devices. But, we recommend using a computer web browser for the best experience in SpatialChat as mobile devices are not currently supported. Free demo rooms are available on SpatialChat if you want to try it out now before the meeting.
Lastly, I'd like to give thanks to the Atlanta conference organizing crew (Greg Sawicki, Aaron Young, Owen Beck, Boris Prilutsky, and Lena Ting), program chair, Alena Grabowski, and the program committee for all of their hard work. Jenny Leestma and Chase Rock have (again) been incredibly helpful with website and graphic design. The ASB executive board members who have provided steady leadership and support for our society through difficult times. I'm also grateful for our industry sponsors for their sustained support. Please check out their exhibits to see their latest, greatest products.
To stay updated on #vASB2021 conference info, please check the conference website often, and follow us on Twitter (@ASB2021_ATL) or Facebook (@ASBiomechanics).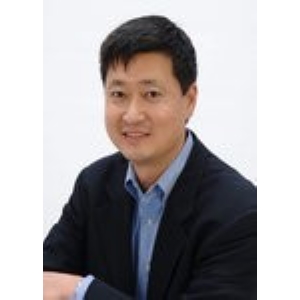 Young-Hui Chang
Meeting Chair