by Alena Grabowski
Program Chair
I'm very excited about the virtual ASB 2021 scientific program and look forward to virtually seeing everyone in August. The program committee and I have developed interactive programming that is focused on delivering high-quality scientific presentations and facilitating discussions. The virtual program will be aimed at promoting diverse perspectives within biomechanics. Below are a few highlights from the upcoming program:
Keynotes from: Dr. David Hu, who has expertise in comparative biomechanics and locomotion and has earned two Ig Nobel prizes for Physics, and Dr. Cara Wall-Scheffler, who has expertise in the fields biomechanics, locomotor energetics, telemetry physiology, paleontology, archaeozoology, and behavioral ecology, and studies how women in particular have a rare (among mammals) ability to work both efficiently (energy per unit mass) and economically (total energy) when carrying loads.
12 Rapid Podium Sessions on Zoom
3 Poster Sessions on SpatialChat
The 3-min thesis competition
Professional development sessions
2 Symposia: The Evolving Role of Biomechanics for Improving the Health and Performance of Cancer Patients and Personalized Neurorehab – Can patient-specific measures of motor-learning inform intervention?
2 Borelli Keynotes
Founders, Pytel, and Hay Award sessions
A workshop on how to be a culturally competent mentor
3 Tutorials: Federal funding opportunities for biomechanics research; Teamwork makes the dream work: how to build data repositories; and Fostering symbiotic relationships between undergraduates and productive biomechanics research
Many social events
We are in the process of scheduling the poster and podium sessions and finalizing the program. Though I wish I could see you all in person, I look forward to visiting with you virtually this summer!
The 2021 Meeting will be held virtually Aug. 10-13, 2021. We look forward to an exciting program and to sharing biomechanics research!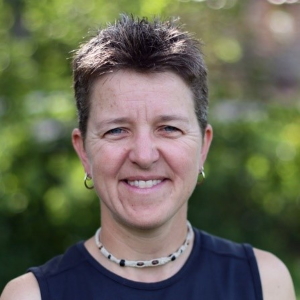 Alena Grabowski
Program Chair