by Louis DiBerardino
Education Chair
As the world slowly returns to normal, I'm hopeful that our society will also return to normal! As the chair of our Education Committee, I've seen first-hand how much COVID-19 has affected travel, conference planning, research protocols, funding, and more. Many of our past Grant-In-Aid awardees have had to ask for extensions, most regional meetings we've funded have been postponed or cancelled, and we are about to embark on our second (and hopefully final!) virtual annual meeting. Still, our society has forged ahead through the turmoil, and I am hopefully that we will be getting back to normal soon, especially in the Education Committee!
Regional Meeting Proposal
Speaking of back to normal, and with the hopeful return of normal travel: The Education Committee oversees the review of regional meeting proposals and supports up to $2,000 to assist with meeting costs. Proposals to host a meeting are due by September 30th. Please consider hosting a regional meeting this year, or in the future! The executive committee has placed a lot of priority on regional meetings due to their focus on students. Further information for regional meeting support can be found on the ASB website (https://asbweb.org/asb-regional-meetings/). I've said "normal" five times now, so I'd just like to point out that I'm aware of this, and not normally so repetitive ;-).
Grant-in-Aid Program
The Education Committee stays busy year-round, and most recently we have completed the review of proposals submitted to the 2021 American Society of Biomechanics Grant-in-Aid (GIA) program. The GIA program is a mechanism for our society to provide support to graduate students needing up to $2,000 in funds to support research needs. Grant applications are due on January 15th of each year and application instructions are available on the ASB website (https://asbweb.org/competitive-grant-awards/). This year we received 18 applications and were able to award five $2,000 awards. Special thanks to the GIA review team, and congratulations to our winners:
Elizabeth Bell, University of Maryland, College Park, Advisors: Jae Kun Shim, Ross Miller. Modeling Consequences of Pregnancy on Knee Joint Loading and Future Joint Health.
Margaret Coats-Thomas, Northwestern University, Advisor: Eric Perreault. Assessing contributions of muscular imbalance to shoulder osteoarthritis.
John Davis, IV, Indiana University, Bloomington, Advisor: Allison Gruber. Estimating Achilles tendon force during real-world running using wearable sensors.
Kellie Halloran, University of Illinois, Urbana-Champaign, Advisor: Mariana Kersh. High intensity interval training in wheelchair users.
David Ortiz-Weissberg, University of Southern California, Advisor: Kornelia Kulig. Neuromuscular Effects of Achilles Tendinosis: Investigations into Muscle-Tendon Unit Structure and Function.
In preparation for being ready to submit applications for 2022, be sure that all student applicants—and their advisors—apply for, or renew their ASB memberships well before the January 15th grant deadline. To be considered eligible, both the student and advisor must be a current member with 2022 dues paid upon the submission deadline or the application will not be considered. Those wishing to become new ASB members should do so during the fall to allow plenty of time. Again, more information on GIA applications can be found on the website (https://asbweb.org/competitive-grant-awards/).
As a faculty member at an undergraduate institution, undergraduate education is my primary focus most days. I was elated when approached by colleagues from similar institutions about a tutorial focused on undergraduate research, which you can find at this year's virtual conference! Undergraduate research is an amazing way to enhance students' education, and convince them to stay for graduate school! If you are unable to attend, or are eager to attend a different tutorial (we have three this year!), please reach out. For more traditional teaching help, don't forget to check out (or contribute to) the Teaching Repository (http://asbteachingrepository.herokuapp.com/login) Finally, as you begin preparing for teaching in the fall, I would urge you to think about how you might turn your classroom activities into research. I'd love to see a very large contingent of teaching-related abstracts at next year's meeting!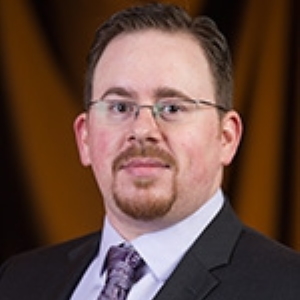 Louis DiBerardino
Education Chair