by Elizabeth Hsiao-Wecksler
President Elect
As we are about to hold our second virtual Annual Meeting and make transitions in the ASB Executive Board at the end of the Meeting, I would like to take this opportunity to thank those that were involved. Many thanks to those leaving the Executive Board: Michelle Sabick for her three years in the presidential line, Kate Saul as Secretary and Membership Chair, Alena Grabowski as Program Chair of the 2021 Annual Meeting, Young-Hui Chang as the Meeting Chair of the 2020 & 2021 Annual Meetings, Tarang Jain as Communications Chair, and Bil Ledoux as Newsletter Editor for the past 9 years. Thanks also to Nick Stergiou as the first "entirely virtual" ASB president!
Also, as a member of the Council of Fellows, I want to remind ASB members of the new "Up and Comer" award available to post-docs and early career faculty members intended to foster mentoring and networking with ASB Fellows of similar research interests. To encourage diversity and inclusion in biomechanics, applicants should identify as being from an underrepresented group with preference given to applicants from institutions that are HBCU/minority serving. Thanks to residual funds from the NIH for supporting the 2020 Annual Meeting, we anticipate an unprecedented opportunity to support 3 post-docs and 3 early career faculty members. Eligibility and application details are under the Competitive Awards tab on the ASB website. Applications are due July 19, 2021 at 11:59 pm Pacific Daylight Time.
I look forward to serving as your president of ASB during the coming year. Please feel to reach out to me () with any questions, issues, or suggestions.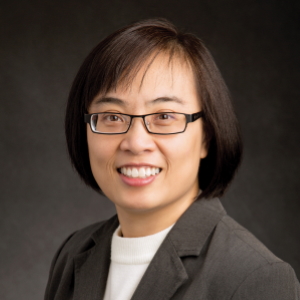 Elizabeth Hsiao-Wecksler
President-Elect