Members of the American Society of Biomechanics are invited to participate in the election process by voting in the Board elections.  The Board consists of 14 seats. For a listing of the current board, please see the leadership page.
2023 Elections
The following seats are open for election:
President-Elect: 1-year term, rolling into the President role in August 2024 and to Past-President in August 2025 (each is a 1-year term)
Program Chair-Elect: 1-year term, rolling into the Program Chair (also a 1-year term)
Nominating Committee (2 positions): 1-year term
All terms start in August 2023.
The selection of the slate was made by the Nominating Committee consisting of the Past-President, Liz Hsiao-Wecksler and two elected members, Jaimie Roper and Emmanuel Tetteh. The procedure is laid down in the Bylaws which can be found here.

Election Calendar
Nominations open: March 3

Nominations close: March 30

Elections open: May 18

Elections close: June 15

How to Vote
You will receive an invitation to vote by email. If you have not received the email notification, please contact the Society Secretary
Candidates for President-Elect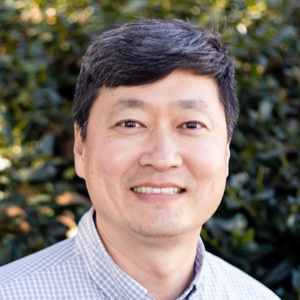 YOUNG-HUI CHANG, PHD
Professor & Associate Chair of Faculty Development
School of Biological Sciences, Georgia Institute of Technology
I have been actively engaged in the American Society of Biomechanics for the past 25 years. As my scientific home, I am honored by this nomination to serve ASB and its members. Each year, my students and I present our research at the annual meeting. My research interests in human and animal biomechanics include comparative biology, neuromuscular control, clinical gait, human factors, and sports science. So, I truly enjoy the different perspectives our members bring to the society. Over the years I have served on the program committee, student mentorship program, awards committee, chaired thematic sessions, and organized two regional ASB meetings. Recently, I served as the meeting chair for ASB2020 and ASB2021 annual meetings. The COVID19 pandemic presented unprecedented challenges to our society, however, one silver lining I witnessed was seeing how the ASB community—its members, industry partners, and leadership—came together to support one another as scientists, engineers, and human beings. Despite the difficulties, I am proud to say that the ASB emerged from this period stronger than ever with record meeting attendance and financial stability. As President I will be committed to maintaining the growth of our society, supporting the development of our student members and junior faculty, and investing in leadership that reflects our diverse and forward-thinking membership.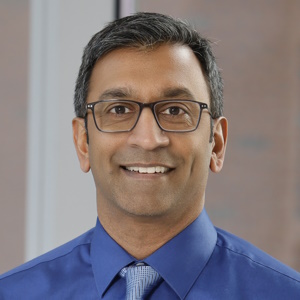 Ajit M.W. Chaudhari, PhD, FACSM
Professor and Director of Diversity, Equity, and Inclusion, School of Health & Rehabilitation Sciences
Director, OSU Clinical, Functional, and Performance Biomechanics Laboratory
The Ohio State University
I am currently Professor and Director of Diversity, Equity, and Inclusion in the School of Health and Rehabilitation Sciences at Ohio State University with courtesy appointments in Mechanical Engineering, Biomedical Engineering, and Orthopaedic Surgery. I have been advancing biomechanics for clinical and sports applications since 1998, and I have been continuously funded by NIH since 2011. I have taught in a Physical Therapy program on and off since 2008 and been a member of an academic medical center since 2006.
ASB has been my professional home since my first meeting as a graduate student in 2000 because we are creative scientific innovators crossing disciplines to advance human health and knowledge. I have made lifelong friends here while establishing my scientific career. Having served in various ways over the years, including Meeting Chair for the 2015 meeting and Diversity Chair from 2020-2023, I've led key initiatives such as the ASB Code of Conduct; the B-SURE, GRADE, & Diversity Travel Awards; and statements on Systemic Racism and the Effects of the COVID-19 pandemic. My focus has been to ensure that our society is responsive to our members while leading my own productive research program. It would truly be the greatest honor of my career to serve as the next President-Elect of the ASB and, in this role, to continue to create a responsive professional home for current and future biomechanists.
We have an opportunity coming up to shape how we support each other in this unique society: our current strategic plan runs from 2020-2025, so our next President will lead the update of this plan. If elected, I pledge to
Honor and grow the great work of our affinity groups, student chapters, and non-profit partners.
Expand Diversity, Equity, Inclusion, Justice, and Belonging (DEIJB) practices within ASB and provide more practical training for ASB members to take back to their home institutions.
Organize and advocate for increased funding of biomechanics at the federal and foundation level.
Grow awareness of our field among young and diverse learners. We can and should become a trusted resource for inclusive excellence to our biomechanics community and the biomechanists of the future.
I am ready to serve you as the next President-Elect, given my history as a funded scientist, trusted mentor/teacher, and proven advocate for diversity and inclusion at ASB and Ohio State University. Thank you for your support!
Candidates for Program Chair-Elect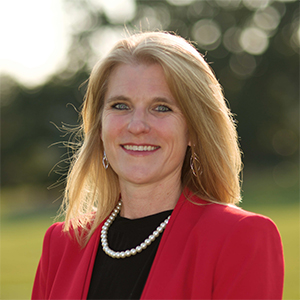 Robin Queen, PhD, FACSM, FIOR, FASB, FAIMBE
Professor & Director Kevin P. Granata Biomechanics Lab
Virginia Tech
I am honored to be nominated to serve the American Society of Biomechanics as the program chair for the 2025 Annual Meeting. I am currently an Professor of Biomedical Engineering and Mechanics at Virginia Tech and I have been a member of ASB since attending my first meeting in 2004. Since joining ASB, I have served the society in several roles including as judge of the 3 minute thesis competition, member of the program committee, member of the awards committee, abstract reviewer, session organizer, session moderator, member and chair of the Diversity Committee, member of the Board of Directors and in 2021 I was thrilled to be named an ASB Fellow. If elected, I would promote opportunities for interdisciplinary dialogue by organizing thematic poster session, posters and symposium around a central topic or theme to facilitate cross-discipline discussion and debate on topic of interest. I would ensure that throughout the program there are opportunities for professional development in addition to the presentation of exceptional science. The goal of the program would be to highlight all areas of biomechanics and show the breadth and depth of the discipline through invited speakers and the development of sessions.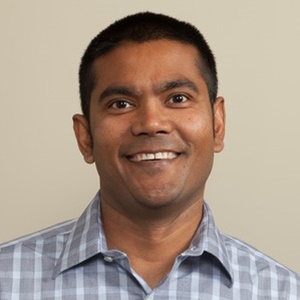 Saikat Pal, PHD
Assistant Professor
New Jersey Institute of Technology
The ASB is my home. I have attended, presented, and chaired sessions at the ASB or ASB-affiliated meetings since 2009. I am currently serving on the ASB's Membership Committee working on ways to streamline the sponsorship process. I am a champion for the ASB in large part because of the high quality of the scientific content at the ASB annual meeting. I am interested in serving as the Program Chair Elect to maintain and, when possible, raise the standard of the scientific content at the ASB annual meeting. My skills for this position include a deep training in biomechanics, experience directing independent and collaborative research studies, and training high-quality students who have gone on to have successful professional careers. I am innately curious, detail-oriented, and an advance planner; these traits have served me well in the different leadership positions I have held throughout my career.
Nominating Committee
You have two votes to cast, 1 vote for member #1, and one vote for member #2.  The candidate with the most votes will form next year's Nominating Committee, along with the ASB Past-President as chair.  
Nominating Committee Member #1:
Discipline: Exercise & Sport Sciences, and Biological Sciences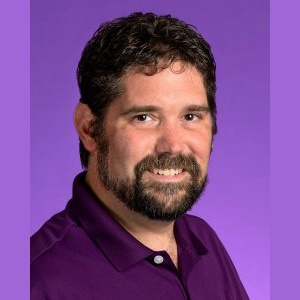 Zachary Domire, PhD
Associate Professor, Department of Kinesiology
East Carolina University
I completed my Ph.D. at Penn State and post-doctoral training at the Mayo Clinic. I am currently an associate professor in the Kinesiology Department at East Carolina University. I have previously held academic positions at The University of Wyoming and Texas Tech University. I have been active in ASB since my first meeting (NACOS in Waterloo). In addition to regularly attending meetings, I have served the ASB as a mentor in the ASB Mentor Program, as a meeting abstract reviewer, and award reviewer. Before it was formalized I served on the nominating committee in 2014. Additionally, I have held positions education and program committees.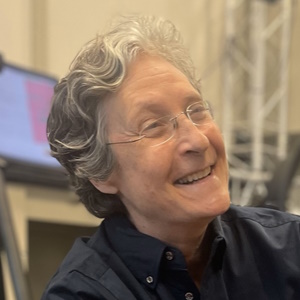 Wendi Weimar, PhD
Professor & Director of the Sport Biomechanics Laboratory
Auburn University
My first ASB meeting was in 1998 as a doctoral student at the University of Ottawa. Since that first meeting, I have eagerly awaited the meeting every year as an opportunity to reconnect with friends and colleagues, catch up with the current trends and directions of developing research and encourage my students to network and improve their presentation skills and take the next steps in becoming independent researchers. Over the years, I have been an abstract reviewer and session chair. I have been the Director of the Sport Biomechanics Laboratory at Auburn University for 23 years. At Auburn, we have been promoting biomechanics by working with local high schools and contributing to science camps and industrial design camps by bridging the gap between athletics and science. I can contribute to the Nominating Committee by bringing my experience from University and Departmental Committees and being the founding President of the American College of Sports Medicine, Biomechanics Interest Group for the Southeastern Region. I believe that by identifying professionals in our field who embody the precepts of excellence, integrity, and inclusivity in mentorship, research, and collegiality, we will provide examples for our future members to aspire. I want to contribute to the Society that has helped me and my students grow. I appreciate your consideration.
Nominating Committee Member #2:
Discipline: Health Sciences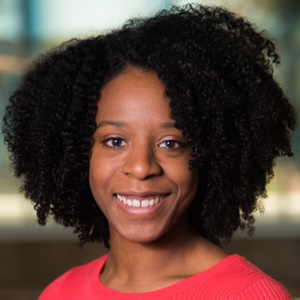 Erica Bell, PhD
Research Fellow, Department of Physical Medicine and Rehabilitation
Mayo Clinic
I am a fourth-year postdoctoral fellow at Mayo Clinic in Rochester, MN, United States. I have been an active member of the American Society of Biomechanics (ASB) since 2014. Since obtaining my PhD in 2019, I have been highly active within the scientific community. I have served on various program planning committees for regional, national, and international scientific conferences. I have also served as a podium session moderator and an abstract reviewer on multiple occasions for national and international meetings, including ASB, the International Society of Biomechanics, and the Biomedical Engineering Society. Beyond traditional research training, I am a cofounder of the Black Biomechanists Association and have helped develop, coordinate, and moderate multiple conference workshops and panels on diversity, equity, and inclusion (DEI) related topics that are relevant to and directly impact the research community.
I believe my research experience and heavy involvement within ASB and other professional societies, both from a professional research perspective and as a DEI advocate within STEM spaces, would add a unique perspective to the ASB Nominating Committee. I believe I can add valuable insight as we continue to move the biomechanics field forward and further develop ASB as a professional society.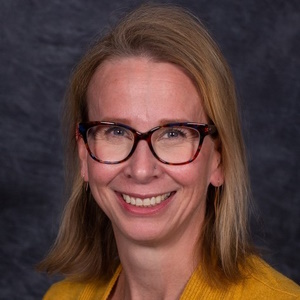 Jenna Yentes, phd
Associate Professor, Department of Kinesiology & Sport Management
Acting Director, Huffines Institute for Sports Medicine and Human Performance
Texas A&M University
I have been an active member of ASB since I started my PhD in 2008. In 2013, I had the opportunity to plan and execute the ASB meeting in Omaha, Nebraska (most remember the zoo and bats at this meeting!). I have served on the Awards Committee over the years, as well as helped plan a few Women in Biomechanics events. Each time I have attended the yearly meeting, it feels as if I am coming home. The leadership and members of this society have invested time and effort into making the meetings a comfortable and welcoming place. I realize that this has not been easy as the disciplines within ASB are diverse, let alone the diversity of our membership as a whole. As a member of the Nominating Committee, I would work to ensure that candidates for leadership positions are committed to moving us forward in terms of inclusion, education, and scientific discovery. I would seek to nominate folks that may not be an obvious choice; those that are stewards of ASB working in the background to support and mentor our student and professional members.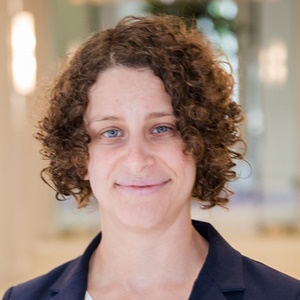 Lisa Zukowski, phd
Assistant Professor
High Point University
I have been a member of ASB since 2013, the year after which I helped plan and then attended the meeting in Gainesville, FL as a PhD student at the University of Florida. During this meeting, I was impressed with the society's efforts to foster so many opportunities for students, postdoctoral researchers, early career scientists, and senior scientists to interact and network with each other in a way that didn't feel forced or intimidating. I think these opportunities to share ideas and find/provide mentorship with a diverse group of individuals are critical for continued growth and development into a well-rounded scientist. If elected to the nominating committee, I will endeavor to make sure that a diverse slate of individuals, who are committed to promoting an inclusive environment and an open exchange of ideas, are nominated to serve in the various roles of ASB leadership. Thank you for considering me for this opportunity to give back to ASB.