Members of the American Society of Biomechanics are invited to participate in the election process by voting in the Board elections.  The Board consists of 14 seats. For a listing of the current board, please see the leadership page.
2022 Elections
The following seats are open for election:
President-Elect: 1-year term, rolling into the President role in August 2023 and to Past-President in August 2024 (each is a 1-year term)
Program Chair-Elect: 1-year term, rolling into the Program Chair (also a 1-year term)
Nominating Committee (2 positions): 1-year term
Student Representative: 2-year term.  Please note that only student members can vote for the student representative.
All terms start in August 2022.
The selection of the slate was made by the Nominating Committee consisting of the Past-President, Nikolaos Stergiou and two elected members, Peter C. Fino and Matthew McCullough. The procedure is laid down in the Bylaws which can be found here.

Election Calendar
Elections open: May 11, 2022
Elections close: June 9, 2022

How to Vote
You will receive an invitation to vote by email. If you have not received the email notification, please contact the Society Secretary
Candidates for President-Elect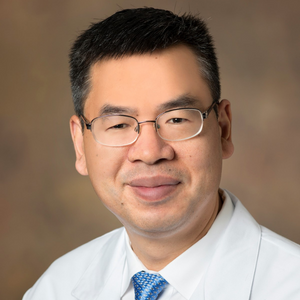 Zong-Ming Li
Professor of Orthopaedic Surgery and Biomedical Engineering
Department of Orthopaedic Surgery
William and Sylvia Rubin Chair of Orthopedic Research
University of Arizona
American Society of Biomechanics (ASB) was my first society when I came to this country in 1995 as a doctoral student at Penn State Biomechanics Laboratory. During the past 27 years, ASB has provided me an excellent platform to grow as a professional and as a person. Currently, I am the William and Sylvia Rubin Chair of Orthopedic Research, and Professor of Orthopedic Surgery and Biomedical Engineering at the University of Arizona. I also serve as the Vice Chair for Research in Department of Orthopedic Surgery, Associate Director of University of Arizona Arthritis Center, Director of Robert G. Volz, MD Orthopedic Research Laboratories, and Director of the Hand Research Laboratory. I have had the experience of serving as the President of World Association of Chinese Biomedical Engineers. I am a Fellow of the American Institute for Medical and Biological Engineering and the recipient of ASME Savio L-Y. Woo Translational Biomechanics Medal. In particular, I am an ASB Follow to recognize my professional achievement and exceptional service to the Society. I am committed to serving ASB in the leadership role, enhancing its professional excellence, educational activities, mentoring of young scholars, career opportunities, biomechanics advocacy, research funding, outreach to sister organizations, diversity and inclusion, and community belongingness.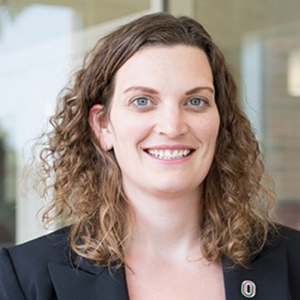 Sara Myers
Professor, Department of Biomechanics
Assistant Vice Chancellor, Office of Research and Creative Activity
University of Nebraska at Omaha
Research Health Scientist
Omaha VA Medical Center
I have been an active member of ASB since I attended my first ASB meeting in 2007. I was part of the Conference Planning Committee when ASB was in Omaha in 2013. Each year I present research at the annual conference, participate in the mentorship program, and I have reviewed grants for the Education and Awards Committees. I love being involved in ASB because the biomechanics community feels like my extended family. I appreciate how the Society invests in students and promotes Biomechanics as a discipline.
It is an honor to be nominated as President of ASB. Contributing to the Society's legacy drives my desire to be involved in ASB leadership. As President I will emphasize programs that connect members, are inclusive of all biomechanics disciplines, and continue to grow the Society. I want to enhance science communication, promoting biomechanics to the public, so biomechanics becomes a household name.
Candidates for Program Chair-Elect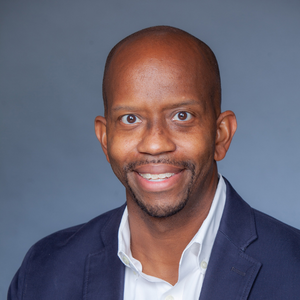 James Finley
Associate Professor
Division of Biokinesiology and Physical Therapy
University of Southern California

I am excited to be considered as a nominee for chair of the 2024 American Society of Biomechanics Annual Meeting. I am currently an Associate Professor of Biokinesiology and Physical Therapy at the University of Southern California and I have been a member of ASB since attending my first meeting in 2007. Over the past several years, I have served ASB in several capacities including as judge of the doctoral research competition, organizer of a symposium on Optimization Principles in Motor Control, representative of ASB at the Annual Biomedical Research Conference for Minority Students, and a member of the Awards Committee. If elected program chair, I would promote the adoption of more interactive symposia that invite contributions from the audience and respectful debate on topics of interest. I would also encourage the creation of symposia and/or training sessions whose focus is on improving the rigor and reproducibility of biomechanics research.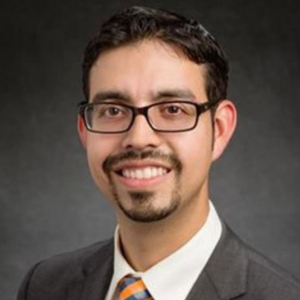 Manuel Hernandez
Assistant Professor
Department of Kinesiology and Community Health
University of Illinois at Urbana-Champaign
Thank you for your consideration as a potential program chair for the 2024 ASB Annual Meeting! I am an Assistant Professor in the Department of Kinesiology and Community Health at the University of Illinois at Urbana-Champaign. I have attended and presented at 10 previous ASB meetings and have served as a co-moderator of sessions as a graduate student and faculty member at past ASB meetings. I currently serve as the faculty advisor of the Latinx in Biomechanix affinity group and look forward to further inclusion of young scientists and professionals from diverse backgrounds in future ASB meetings. My publications span from theoretical to experimental; upper extremity to lower extremity; while examining the intersection of mobility, aging, and disease. I have served as a guest editor of Sensors Special Issue on Sensors and Wearable Technologies in Sports Biomechanics and IJERPH Special Issue on Multimodal Neuroscience of Aging Perspective, and served as a reviewer for Human Movement Science, Journal of Biomechanics, Frontiers in Human Neuroscience, Journal of NeuroEngineering and Rehabilitation, IEEE Transactions on Biomedical Engineering, Journal of Biomedical and Health Informatics, among others. I have served as a reviewer for the NIH, NSF, Wellcome Trust, Medical Research Council, and VA, and look forward to contribute towards the development of a scientific program that is inclusive to all members of its community and provides a venue for the wide breadth of interdisciplinary research carried out by our members.
Nominating Committee 
The two candidates with the most votes will form next year's Nominating Committee, along with the ASB Past-President as chair.  Each candidate represents a different ASB discipline.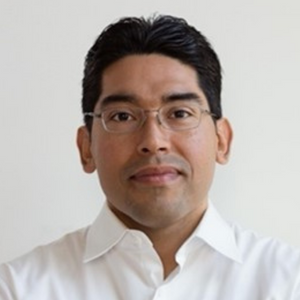 Christopher J. Arellano
Category: Biological Sciences
Assistant Professor
Department of Health and Human Performance
University of Houston
Christopher J. Arellano is an Assistant Professor in the University of Houston's Health and Human Performance Department. His research has spanned the areas of human walking and running energetics and biomechanics, neural control of movement, and the significance of muscle-tendon shape change on locomotor movement. Dr. Arellano and his team at the University of Houston tackle problems that range from basic to applied, but the integrative understanding of animal locomotion remains an integral part of his scientific curiosity and interest. Dr. Arellano has been a member of the American Society of Biomechanics (ASB) since graduate school, attending and presenting research at regional and national conferences, participating in mentoring activities as a mentee and mentor, and organizing and leading scientific sessions. Dr. Arellano was recently awarded an NSF CAREER in 2021, which will continue to support his long-standing goal of mentoring the next generation of engineers and scientists who have been historically underserved in the STEM fields. As a Nominating Committee member, he will work to strengthen and diversify the ASB by educating, advocating, and sharing knowledge about potential candidates for President-elect and Program Chairperson-elect, with the goal of reflecting the interdisciplinary research that goes on in the society.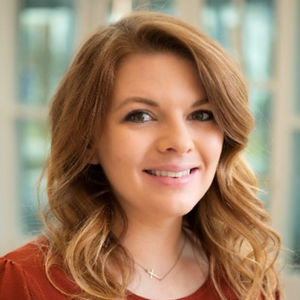 Shelby Peel
Category: Exercise and Sport Sciences
Assistant Teaching Professor
School of Kinesiology and Nutrition
University of Southern Mississippi

I have been an active member of the American Society of Biomechanics (ASB) since 2015. Over the last seven years, I have had the opportunity to present my work, connect with fellow members, co-moderate oral sessions at the national and regional ASB conferences, and participate in the ASB Mentoring Program. Recently, I helped organize the first ever National Biomechanics Day event at the University of Southern Mississippi where we engaged with multiple high school students within our community to give them hands on experience in biomechanical data collection and interpretation within applied settings. Becoming a member of the Nominating Committee would provide me an opportunity to learn about and assist with organizational operations that help us invest in future generations of biomechanists and enhance collaborative networks with other professionals and disciplines. Through my experiences serving on department and college committees (i.e., Student Awards Committee, Department Head Student Advisory Board, faculty search committees) at the University of Tennessee and at the University of Southern Mississippi, I believe I am well prepared to serve ASB and its members in this capacity. I greatly appreciate this opportunity, and am looking forward to contributing my time and efforts to ASB.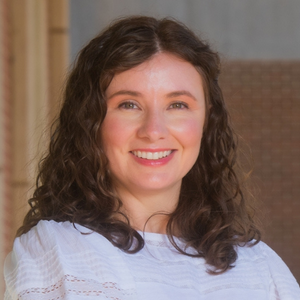 Jaimie Roper
Category: Health Sciences
Assistant Professor
Director of the Locomotor and Movement Control Laboratory
Auburn University

Thank you for considering me for ASB Nominating Committee; it is truly an honor. I have been a member of ASB since 2009. My connection with ASB began as a Master's student, where I attended the Annual meeting at Penn State. As a member of ASB, I am eager to contribute to such a meaningful and impactful endeavor and commit to dedicating time to serve on the Nominating Committee. My goal would be to contribute to the committee by electing people dedicated to excellence in their role as a colleague, mentor, and scientist. To this end, I will promote scientists who contribute to a positive culture and those that demonstrate evidence of inclusive behavior in addition to efforts to promote opportunities for our colleagues, both professional and student members, and high-quality science. I will also seek to be an advocate and role model for all students and peers. I sincerely thank you for your consideration of my nomination.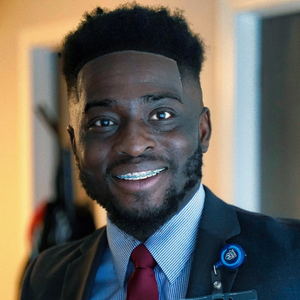 Emmanuel Tetteh
Category: Ergonomics and Human Factors
Assistant Professor of Healthcare Systems Engineering
Research Associate, Human Factors Engineering
Mayo Clinic

I joined ASB during the summer of 2018, where I served as a volunteer at the ASB annual meeting in Rochester, MN. In my role, I helped with directing conference attendees to the right venues for presentations, as well as help attendees with their registration needs. Over the years since I joined, I have accepted multiple invitations to peer review abstract submitted for annual meetings.
My interest to be a member of the nominating committee stems from the mission of the ASB, which is to foster advancement, communication, and application of biomechanics to benefit society. To achieve this, ASB needs to elect visionary leaders with competence in the field of biomechanics and its applications. My goal is to leverage my experience both as a student (helping organize student conferences) and young professional (serving on grant review sessions) to help identify competent candidates that can serve ASB and drive its mission and vision.
candidates for student representative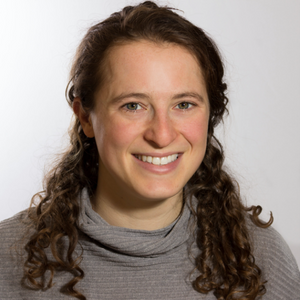 Anna Bailes
DPT/PhD (Bioengineering) Student
Bioengineering Department
University of Pittsburgh
I am dedicated to building upon strong programs and community established by previous student committee members. I seek to improve the ASB student experience through deepening mentoring relationships and expanding access to the field of biomechanics. Our unique mentoring program is one of the opportunities that makes ASB stand out as an organization. To improve this program, I will foster the longevity of mentor-mentee relationships established at annual meetings by promoting yearlong connections between mentor and mentee. Through my research, I have constructed a multidisciplinary team of mentors, each of whom contribute invaluable ideas to create the best science. My experience with mentors of diverse research interests has helped me to establish a strong belief in the importance of lasting mentoring relationships. Not only must we deepen our existing programs, but we must also ensure that we expand access to all that the biomechanics community has to offer. I look forward to working closely with the Diversity and Inclusion Committee to improve our offerings through programming ideas such as identity groups and student-run mentorship programs for school-aged youth. Through deepening our current student offerings and opening up our community, I believe we will build a better student experience together.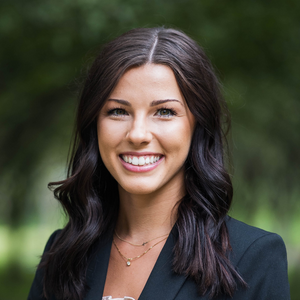 Shaye Tiell
Doctoral Program in Applied Biomedical
Chemical and Biomedical Engineering Department
Cleveland State University

The ASB has been my primary professional organization since I was an undergraduate student in engineering. I admire the fact that ASB implements annual conference mentorship programs and professional development roundtables. While this is beneficial to students, I would like to see more frequent events and additional efforts aimed at under-represented students, including those with disabilities. These programs should not only utilize and build upon our combined passions for biomechanics but should also integrate diversity and inclusivity. Such initiatives can further aid in ASB's 2020 pledge to provide more opportunities for a "culturally aware mentorship". This would benefit students and junior faculty, especially those who feel marginalized and under-supported at their institutions. Additionally, such initiatives would add to ASB's history of forging links and friendships, creating ongoing dialogues, and partnership opportunities to support individuals from under-represented backgrounds. I am a student driven to make a difference in biomechanics – in my case by conducting research related to Parkinson's Disease – but I am equally motivated to be a role model for female students and/or those who have not traditionally thought of careers in biomechanics.