Members of the American Society of Biomechanics are invited to participate in the election process by voting in the Board elections.  The Board consists of 14 seats. For a listing of the current board, please see the leadership page.
2021 Elections
The following seats are open for election:
President-Elect: 1-year term, rolling into the President role in August 2022 and to Past-President in August 2023 (each is also a 1-year term)
Program Chair-Elect: 1-year term, rolling into the Program Chair (also a 1-year term)
Secretary: 3-year term
Treasurer-Elect: 1-year term rolling into the Treasurer role in August 2022 (an additional 3-year term)
Nominating Committee (2 positions): 1-year term
All terms start in August 2021.
The selection of the slate was made by the Nominating Committee consisting of the Past-President and two elected members, Julia Choi and Erika Nelson-Wong. The procedure is laid down in the Bylaws which can be found here.

Election Calendar
Elections open: June 11, 2021
Elections close: July 11, 2021

How to Vote
You will receive an invitation to vote by email. If you have not received the email notification, please contact the
Society secretariat
.
Candidates for President-Elect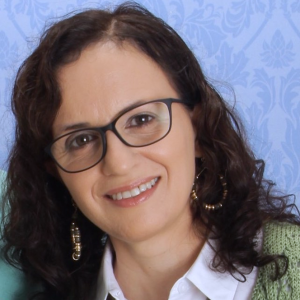 Rakié Cham
Associate Professor
Department of Bioengineering
Human Movement and Balance Laboratory
University of Pittsburgh
I am honored to be considered for the office of President of the American Society of Biomechanics. ASB was my first professional society. I have been a member of ASB since 1998, first as a graduate student then as a regular member. I reviewed abstract submissions for presentation at yearly meetings, chaired/co-chaired several technical sessions, served on award committees, and was elected Program Chair of the annual meeting in 2013 (Omaha, NB).
In addition to being committed to working with ASB's current leadership to achieve the society's current goals, I am particularly passionate about efforts that promote diversity and inclusion of not only underrepresented racial groups and women but also disability inclusion.  If elected, I will work with ASB's Diversity and Inclusion Committee to spearhead career enhancement programs for students and researchers living with a disability (e.g. visual, hearing or mobility) and interested in a career in biomechanics. Barriers that prevent potential members with disability to feel included and to be actively engaged in person in the activities of the society should be addressed. Other goals that I would like to pursue include enhancing outreach activities, encouraging multidisciplinary collaborations and building stronger bridges with other relevant professional societies.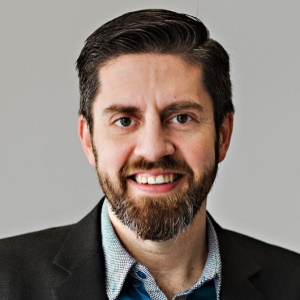 Clark Dickerson
Professor and Canada Research Chair of Shoulder Mechanics
Department of Kinesiology, Faculty of Health
University of Waterloo
This nomination encourages, humbles, and excites me all at once.
I've been hooked on ASB since attending my first meeting during my first term of graduate studies at Clemson (1997). 2021 marks my 17th. At Michigan (PhD), I was lucky to meet, learn from, and appreciate three now past-presidents, including my co-supervisors (Don Chaffin and Richard Hughes). As a past Canadian Society for Biomechanics (CSB) president, International Shoulder Group (ISB technical group) chairperson, lab PI (https://uwaterloo.ca/DIESEL), and having enjoyed many program and conference chair roles (including CSB contribution to WCB 2014), I've had society and occasional crisis leadership/management success.
What makes ASB special:
Fresh biomechanics
Research scope
Exciting research forums
Contagious collegiality
Intentional mentorship of junior scientists
Super organized
Presidential Priorities:
Preserving a welcoming environment
Facilitating/encouraging society growth
Developing/integrating interest groups and sub-disciplines
Championing diversity
Encouraging outreach (i.e. BOOM)
Enhancing professionalism
Expanding National Biomechanics Day initiatives
Supporting regional meetings
Promoting fun
Favorite Topics/Research Areas:
Shoulders
Tissue Mechanics
Clinical Biomechanics
Occupational Biomechanics
Limiting Complete Sentences on Posters
Shoulders
Applied Ergonomics
Food (important – not cooking)
Athletics (participating/researching/watching)
Unusual Data Points/Trends
Shoulders
EMG (love/hate)
Modeling
My Family
Primate Shoulders
Assistive and Therapeutic Devices
Disc Golf
Topic Sentences
Did I Mention Shoulders?
Candidates for Program Chair-Elect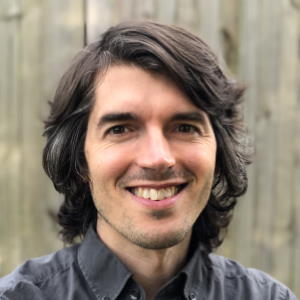 Dustin L. Crouch
Department of Mechanical, Aerospace and Biomedical Engineering
University of Tennessee-Knoxville
Thank you for considering me as your Program Chair for the 2023 ASB Annual Meeting in Knoxville, TN, hosted by my home institution. I attended and presented at nine previous ASB meetings and currently serve as Communications Chair and founding member of the ASB Early Career Faculty affinity group. My broad experience gives me confidence to manage the breadth of research at ASB. My publications span computational and experimental; animal and human; upper and lower extremity; able-bodied and impaired populations; biological and artificial limbs; and tissue and whole-body. I have reviewed articles (50+) for leading journals, abstracts for ASB (4 years) and other international meetings, and proposals for NIH, NSF, and DOD grant review panels.
I will consider my role as a steward: you bring the amazing technical content, and I will work to give it an effective platform. To do so, I will rely on feedback from past post-meeting surveys, past Program Chairs, and many of you. If necessary, I will blend tried-and-true presentation modes with new ones to improve the meeting experience. Lastly, I will work with the executive board and ASB affinity groups to ensure that the program helps achieve our society's diversity, equity, and inclusion goals.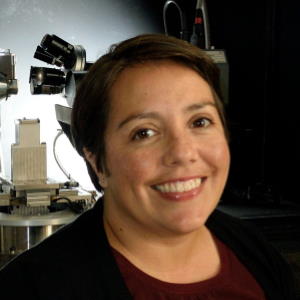 Mariana Kersh
Assistant Professor, Dept. Mechanical Science and Engineering
Health Innovation Professor, Carle Illinois College of Medicine
University of Illinois at Urbana-Champaign

One of the strengths of ASB is the simultaneous depth and breadth of coverage of biomechanics research. As program chair, I would like to continue this tradition and seek to extend our programming to include the multi-disciplinary aspects of biomechanics by connecting with other communities such as the Orthopedic Research Society or the newly formed Comparative Neuromuscular Biomechanics Group. An opportunity exists for engaging cross-over events that illustrate biomechanics research across multiple disciplines. In terms of the conference experience, the necessary shift to online conferences has come with ups and downs. Like many, I have missed the opportunity to meet with colleagues and the engagement that comes with in-person meetings. However, there is value in virtual engagement, online discussions that make some aspects of conferencing and the exchange of knowledge and ideas more accessible. It's necessary for us to take advantage of these new types of interactions so that we may have the best of both. I attended ASB as an undergraduate student, and it continues to be a society that I return to because of its welcoming and student-friendly environment. It would be my pleasure to serve as program chair and contribute to the growth of ASB.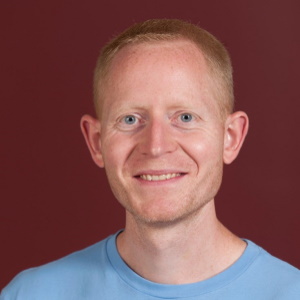 Ross Miller
Associate Professor
Department of Kinesiology
University of Maryland

I'm an Associate Professor in the Department of Kinesiology at the University of Maryland and have been an ASB member since 2007.  In experience relevant to the Program Chair position, I served on the Annual Meeting's Program Committee in 2017 and the Award Committee in 2015 and 2017, and have been a co-chair of the ACSM Biomechanics Interest Group since 2018 and an Associate Editor for Journal of Applied Biomechanics since 2017.  As Program Chair I would make sure every podium presentation is about computer modeling (joking).  In seriousness, I would commit to putting together an Annual Meeting program that represents all areas of scientific interest of ASB (ideally there's something for everyone group of parallel sessions), and that provides opportunities for networking and career advice for students and postdocs.  I would make sure the diversity of ASB's membership is reflected in the membership of the Program Committee.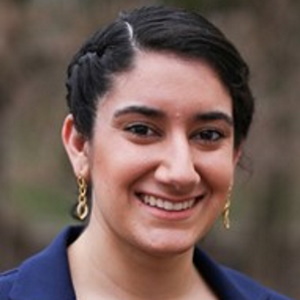 Ana Ebrahimi
Research Associate
Neuromuscular Biomechanics Lab
Mechanical Engineering
University of Wisconsin-Madison
As ASB Secretary, I will build upon ongoing efforts to improve member engagement and support our Strategic Plan. Towards our Communication goals, I would like to facilitate stronger connections between ASB's members through a year-round Slack. I have experience managing such platforms at a large scale: I recently co-founded the International Women in Biomechanics group, which has connected 550 women from over 20 countries via Slack. A similar discussion platform for ASB members would increase society-wide communication.
Towards our Member Engagement goals, I look forward to working with the Executive Board to ensure our Society equitably serves all our members. For example, I would like to help the Awards and D&I Chairs evaluate our current membership and diversify the members who interact with ASB.
Finally, I am passionate about supporting our Education, Outreach, & Advocacy goals. My first leadership role in ASB was co-chair of the Biomechanics Advocacy Student sub-committee. In Fall, I will begin an AAAS Science Policy Fellowship where I hope to leverage my position and skills to strengthen partnerships between ASB and outside constituents. It would be an honor to serve in this role where I will work to ensure our members feel respected, valued, and welcome.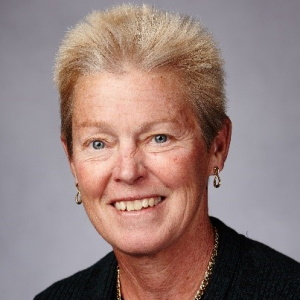 Janet S. Dufek
Vice Provost – Faculty Affairs
Professor – School of Integrated Health Sciences
University of Nevada
It is with both humility and excitement that I present to you as a candidate to be considered for election to the ASB Executive Board as Secretary. I am a Professor in the School of Integrated Health Sciences at the University of Nevada, Las Vegas and am currently Vice Provost for Faculty Affairs. I would bring to this Executive Board position all of the necessary skills needed to navigate this higher administrative position at my institution. Outside of the hard skills necessary to serve in this role, it is important for the Executive Board Secretary to have effective time management skills in order to meet deadlines and to be able to communicate effectively both verbally and in written form. I have consistently demonstrated these skills in all of my professional roles.
My prior service to the American Society of Biomechanics includes having consistently served as abstract reviewer for the annual meeting, as well as serving as a reviewer for the Post-Doctoral Scholar and Goel awards. I have also reviewed grants for the society. I have sponsored numerous student members and consistently encourage students to become active in the ASB. I have served as a mentor numerous times for the Faculty-Student mentor program at the Annual Meetings. I am also a Charter Member of the Organizing Committee for National Biomechanics Day and served on that committee for numerous years. I have also stood election for other positions on the ASB Executive Board. If elected to serve as ASB Secretary, I would be able to give back to the society that has given so much to me professionally. It would be a professional honor to have the opportunity to do so.
Candidates for Treasurer-Elect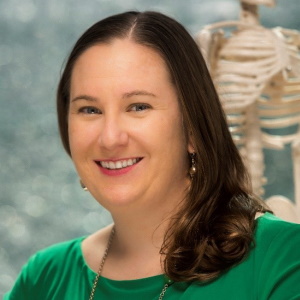 Kathleen Bieryla
Assistant Professor
Biomedical and Mechanical Engineering
University of Portland
Hi!  I'm Katie Bieryla and currently an assistant professor at the University of Portland.  I'm really excited to be running for treasurer of ASB.  My first ASB conference was back in 2003 as an undergraduate student.  While in graduate school, I was lucky enough to serve on the executive board as the student representative.  I learned a lot while student rep and saw first-hand what the executive board did.  I knew that one day I'd run for another position on the executive board and now is that time.   Through the years, I have consistently reviewed abstracts for the annual conference and most recently been a part of the education committee.  I feel like this is where I should write my platform so I promise if you elect me as treasurer I will keep the spreadsheets organized and the books balanced.  I look forward to serving this organization that has been my research home for over 15 years.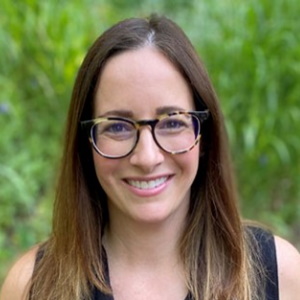 Maria Pasquale
Novel Electronics Inc.
I attended my first ASB as a student in 1999 and have participated in each conference annually since 2004.  I have experienced the evolution of our Society from a small group of committed individuals to a large, scientifically rigorous, yet still welcoming, community.  As a member who also supports and attends the conferences as a vendor, I have a distinct perspective on the needs of our Society.  Through supporting my clients, I understand and appreciate the research and academic side of the community.  However, as I am an integral part of a small company, I also understand the financial and regulatory requirements of making the Society and its conferences successful. I have worked closely with the executive board in the last 10 years, serving as vendor liaison for many of the ASB meetings.  My company and I have actively supported the planning and execution of the diversity events.  As we transition to working with external service companies, I can utilize my business acumen to ensure the needs of the Society are met.  As the ASB treasurer I will bring significant and varied experience, business expertise, and leadership to the ASB executive board.  I am excited about the opportunity and thank you for your consideration.
Nominating Committee – Category 1: ergonomics, biological sciences & Health Sciences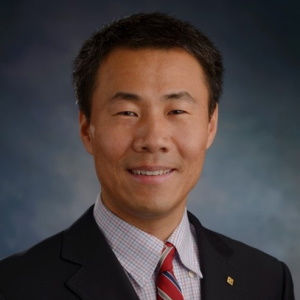 Feng Yang
Associate Professor
Department of Kinesiology and Health
Georgia State University 
I joined the American Society of Biomechanics in 2014.  Since then, I have attended our annual meetings and reviewed meeting abstracts.  The Nominating Committee is a cornerstone and plays a pivotal role in strengthening our organization and the biomechanics field.  Naming candidates who represent the diversity of our membership and possess the required knowledge and expertise to fulfill their obligations and to facilitate the execution of the Society's Strategic Plan is critical.  I would like to serve our Society as a member of this Committee.  I completed my educations in mechanical engineering, received my research training in physical therapy, and am serving as a faculty member in kinesiology at Georgia State University.  I have also held faculty positions at the University of Texas at El Paso (2013 – 2016) and the University of Illinois at Chicago (2004 – 2013).  Given my varied background and network of colleagues spanning areas related to biomechanics, I will bring considerable expertise to the Nominating Committee.  As a Committee member, I will work diligently to ensure that we objectively evaluate potential nominees and propose a diverse list of the top candidates for your votes and that the candidates' intentions are for the best interest of our Society.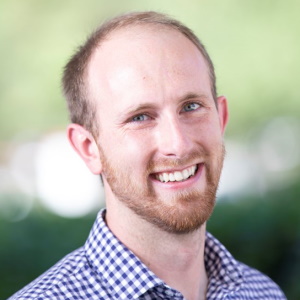 Peter Fino
Assistant Professor
Department of Health & Kinesiology
University of Utah
Ever since my first meeting as a graduate student in 2013, ASB has been my home society. I have attended every meeting since, and I have been proud to serve ASB in various capacities as an abstract reviewer and moderator. But, I take the most joy in interacting with other ASB members, highlighting the stories and work of others, and connecting ASB members with each other. If elected to the Nominating Committee, I will enthusiastically work with the other members to identify and recognize the outstanding leaders in our society. Beyond ensuring each candidate is an exceptional member who is qualified, able, and willing to serve in each office, I will seek to ensure the diversity of our society – including the diversity in scientific discipline, gender, race, ethnicity, and geography – is represented in the nominees. I am eager to give back to a society which has been a second home to me, and I would be honored to serve the ASB community as a member of the Nominating Committee.
Nominating Committee – Category 2: Engineering and Applied Physics
Kim Bigelow
Department of Mechanical and Aerospace Engineering
University of Dayton
The American Society of Biomechanics has been my home since I attended my first meeting in 2006 at Virginia Tech. The impact ASB has had on my career has been truly invaluable, and I have continually sought to give back to the society. In addition to serving as an ASB conference abstract reviewer, mentor, session chair, and roundtable leader over the years, I served as ASB Education Chair from 2016 to 2019. It was an incredible experience to serve on the ASB Executive Board and to see firsthand the value added from each voice at the table, especially those with diverse backgrounds, experiences, and perspectives, all coming together to best advocate for our membership. I recognize the importance and responsibility of serving on the ASB Nominating Committee, and believe we are fortunate to have so many potential leaders, across career levels, among us. If I am elected to this committee, I will ensure a wide net is cast to identify nominees who will lead, who will listen, and who will take action on our society's newest strategic plan to ensure the growth, health, and betterment of the society that has meant so much to so many of us.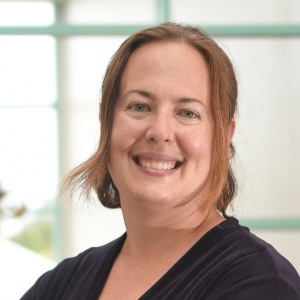 Laurel Kuxhaus
Clarkson University
the National Science Foundation
I am honored to be considered for the Nominating Committee.  I feel like I 'grew up' scientifically in the ASB community (having rarely missed a meeting since I first attended in 2003!) and have a deep admiration for the diversity of disciplines and perspectives that our society fosters centered around our love for biomechanics.  To this position, I bring my perspectives as both a research-active faculty member at a mid-sized University, and also my national perspective on science policy.  I previously served as the ASME Congressional Fellow in Bioengineering (2018-19), and presently to serve the national biomechanics and mechanobiology communities as Program Director of Biomechanics and Mechanobiology at the National Science Foundation.  As such, I have observed the impacts that our research community makes from the perspective of a trainee, as a colleague, as a policy-maker and as a policy-implementer.  I believe I could strongly contribute to the Nominating Committee's work by identifying a diverse slate of well-qualified candidates for consideration that represent the breath of expertise, experiences, and types of institutions that our society serves, ensuring the future health of the society.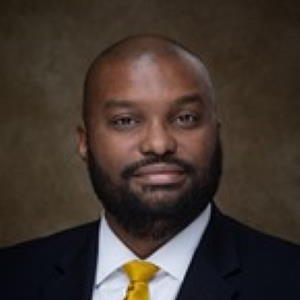 MaTThew B. A. Mccullough
Associate Professor, Department of Chemical, Biological, and Bioengineering
B.S. Bioengineering Program Director
North Carolina Agricultural and Technical State University

One of the strengths of ASB is its leadership. This strength speaks to the power found in the membership. I am asking for your support as I seek a position on the elections committee. I have been involved with ASB for more than a decade and half serving as an abstract reviewer, on the diversity committee, and as a mentor. As a member of the elections committee I am committed to a fair and transparent election process as well as diversity, equity, and inclusion. I am both honored and excited about the opportunity to join the elections committee and look forward to serving the membership and the profession in general.