A nature loving, adventure seeking, artsy kinda meeting place! With a historic old city full of unique shops, 80+ restaurants, art galleries, breweries and more, there is something for everyone! Looking to get outside and experience some adventure? Over 65 miles of greenways are perfect for the recreational biker or adventure enthusiast. Or take a paddle along the sparkling rivers and lakes. Maybe you want to stretch your legs between sessions or get in a short run, with over 112 miles of scenic paved greenways and soft surface trails, there are new route possibilities every day!
ASB 2023 Statement of inclusivity
The City has kept a close watch on state legislation impacting the LGBTQ+ community, and Mayor Kincannon remains committed to keeping Knoxville an inclusive and welcoming community. Our recent history of support for the LGBTQ+ community can be found on the Mayor's office page of the City website. As a member of the LGBTQ community, I feel confident you will find our City is welcoming and open to all attendees of the American Society of Biomechanics.
Chip Barry, Deputy Chief of Operations for the City of Knoxville
LGBT Liaison to Mayor Kincannon

Conference Venue
The conference will take place at the Knoxville Convention Center. Located in the heart of Knoxville, just minutes from Market Square, and alongside the World's Fair Park. This popular area is home to eclectic shopping, fine dining, and more.

Accommodation
Multiple hotel options will be available to satisfy a variety of price points.  Additional information, including booking links, will be available in the coming months.  Please see the Accommodation page for more information.

Room Share
Interested in finding fellow delegates to share hotel rooms with during ASB 2023? If so, please fill out our Roomshare form which will be opening in mid 2023.
By Air
Over 120 daily flights arrive at the McGhee Tyson Airport, only 12 miles from downtown.


By Car
Knoxville is conveniently located just off I-40 and I-75, and just minutes from I-81.  Once you arrive in the city, park your car and enjoy the walkability of downtown Knoxville!

Access from McGhee Tyson Airport to Downtown Knoxville
Car rentals, Ride sharing (Uber and Lyft), and taxis are all options are available for transportation from the airport to Marriott or Hilton hotels and the Knoxville Convention Center. For more information on the methods of transit, please visit the McGhee Tyson Airport website.

Getting around Knoxville
Knoxville is home to a FREE trolley service through the downtown and to the nearby University of Tennessee campus.  Stops include hotels, the Knoxville Convention Center, and other area attractions.  Trolleys run until 6:00pm on weekdays and offer late night service on the weekends.  More information can be found on line.
The Knoxville Convention Center and partner hotels are located in the heart of the city and within walking distance interesting restaurants, pubs and sights!  
Additional transportation options in Knoxville include public transportation, taxis, intercity shuttle services, and even scooter and e-bike rentals! Take a ride on a riverboat cruise, maybe visit some historical homes or visit the Women's Basketball Hall of Fame, there is something for everyone in Knoxville!
Passports & Visas
While visas are not currently required for some nationalities, visitors are required to have a valid passport to enter the United States. Information on nationalities requiring a visa and other requirements for international visitors can be found on the US government website.   
---
Support Letter
To request a visa support letter or letter of invitation once you have been accepted as a speaker, poster presenter or registered and paid in full please email us by clicking the button below:
Dining
A variety of dining options can be found in Knoxville.  From award-winning restaurants that offer fine dining experiences to casual pub venues that are perfect for group networking, there is something for everyone.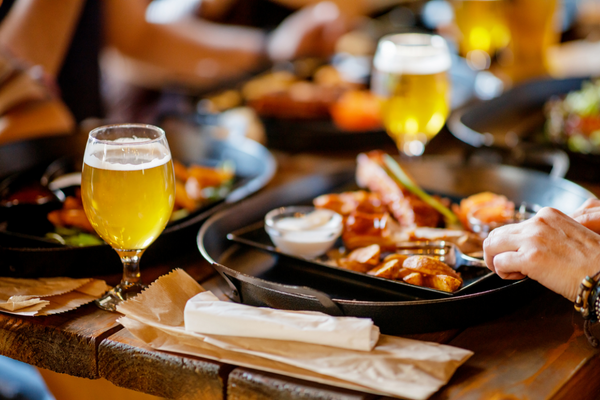 Want to Learn More about Knoxville, TN?
Visit the website for the Visitors Bureau to find out some of the exciting things you can do in Knoxville and surrounding areas, including visiting the Great Smoky Mountains park, spending time at the Zoo, or even taking part in an adventure course!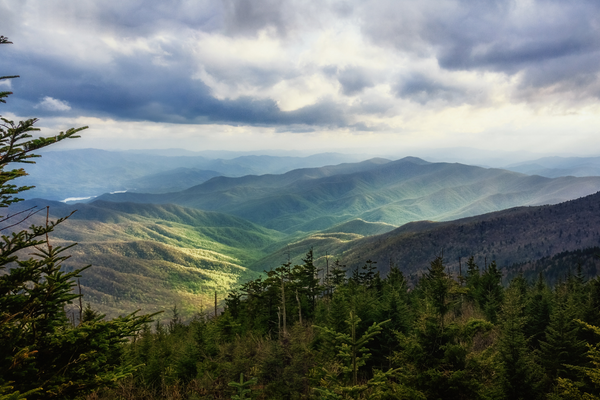 Tipping is customary in Knoxville with a customary tip of 15 – 20% of the overall bill, depending on the service.
The currency in Knoxville, Tennessee is the United States Dollar ($)
Most major credit cards are accepted but it is suggested to always carry a small amount of cash.  It is also suggested to check prior to ordering in a restaurant or accepting a ride with a taxi.
The voltage of the power supply is 120V with a frequency of 60Hz. 
Knoxville operates on Eastern Daylight Time which is GMT-5
Smart casual clothes for the conference. Smart attire is recommended for the Opening Reception and Conference Banquet. Appropriate clothing for free time and comfortable shoes.
Thank you to our Sponsors & Exhibitors