Congratulations to the 2022 ASB Award recipients.
Awards that honor an individual for their contributions to the field of biomechanics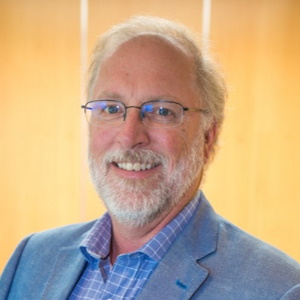 Borelli Award
Thomas S. Buchanan, University of Delaware
Borelli Award Talk: August 23rd, 9:15-10:15
This is the most prestigious honor given by the ASB. The award recognizes outstanding career accomplishment and is awarded annually to an investigator who has conducted exemplary research in any area of biomechanics.
Thomas S. Buchanan is the George W. Laird Professor of Mechanical Engineering, Biomedical Engineering, and Biomechanics & Movement Science at the University of Delaware and is an expert in neuromuscular biomechanics. His training was at UCSD (BS in Applied Mechanics & Engineering Sciences, in1980), Northwestern University (MS in Biomedical Engineering in 1982, PhD in Theoretical & Applied Mechanics, in 1986) and University of Balamand (MTh in Applied Orthodox Theology in 2020). He did post-doctoral training in brain sciences at MIT and neurophysiology at Northwestern/Rehabilitation Institute of Chicago before taking a faculty position at Northwestern/RIC in Physical Medicine & Rehabilitation. He was later recruited to the University of Delaware where he became Director of the Center for Biomedical Engineering Research. Over his years at UD, he has served as leader of all three academic units in which he has faculty appointments. Buchanan has served as editor-in-chief of the Journal of Applied Biomechanics and President of the American Society of Biomechanics. He holds the rank of Fellow in the American Society of Mechanical Engineers (ASME), American Institute of Medical and Biological Engineering (AIMBE), the American College of Sports Medicine (ACSM) and the American Society of Biomechanics (ASB). He has served as PI of NIH grants every year since 1990, including a large center grant on FES and Biomechanics: Treating Movement Disorders and a 15-year NIH Center for Biomedical Research Excellence (COBRE) award on Osteoarthritis: Prevention and Treatment. His research focuses on the neural control of joint stability and musculoskeletal models of muscle and joint forces with applications to osteoarthritis, stroke and sports medicine. His work uses EMG-driven models to estimate muscle forces and medical imaging (MRI and ultrasound) to quantify muscle and tendon morphology as well as cartilage health.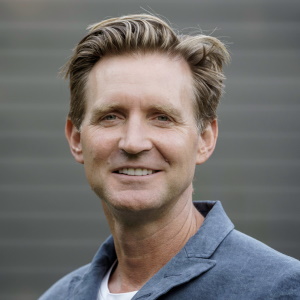 Jim Hay Memorial Award
Matt Nurse, Nike
Hay Award Symposium: August 24th, 9:15-10:15
The Jim Hay Memorial Award recognizes originality, quality, and depth of biomechanics research that address fundamental research questions relevant to the extraordinary demands imposed in sport and exercise.
Matthew Nurse is the Vice-President of the Nike Sport Research Lab (NSRL) for NIKE, Inc. Nurse leads a multi-disciplinary team of researchers, scientists, and innovators focusing on biomechanics, human physiology, sensory perception, neuroscience, performance training, and data science.
The NSRL creates the foundation for innovation with a relentless pursuit of data driven truths and insights that solve real problems, improves performance, and impacts human behavior. They translate insights into opportunities to make people move and feel better – not just for elite level athletes, but for all athletes*. In partnership with the broader teams across NXT Footwear, Apparel, and Digital Innovation, the NSRL helps bring disruptive products, platforms, and capabilities to market.
Nurse has been at Nike with the Research and Innovation team for almost twenty years. In that time, he has previously worked as a Principal Researcher for the Basketball, Golf, and Equipment categories. He has also worked on numerous advanced product concepts that have led to more than a dozen patents related to footwear, apparel, and digital product applications.
Most recently, he helped oversee the design and launch of the NSRL in the new Lebron James Innovation Center. Housing one of the most sophisticated sport science and athlete* service centers, the NSRL positions Nike for future decades of game-changing products and experiences for all athletes. These advancements support an expansion of research and development that encompasses both mental and physical well-being.
Nurse earned his Ph.D. in Biomechanics & Medical Science while working in the Human Performance Lab at the University of Calgary, Canada. His prior work focused on topics ranging from role of afferent feedback on the control of locomotion, to researching the effects of footwear and shoe inserts on performance and mobility.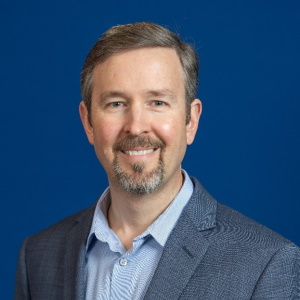 Founders' Award
Brian Umberger, University of Michigan
Award Session Presentation: August 24th, 10:45 – 12:15
The Founders' Award was established in 2017 to recognize scientific accomplishment in biomechanics and excellence in mentoring and is open to investigators of all disciplines within ASB.
Brian Umberger, Ph.D., is Professor of Movement Science and Chair of the Movement Science Program in the School of Kinesiology at the University of Michigan. At Michigan, he holds additional appointments in the Robotics Department and the Institute for Computational Discovery and Engineering. Dr. Umberger received the B.S. degree from Central Connecticut State University (1993), the M.S. degree from Springfield College (1997), and the Ph.D. degree from Arizona State University (2003). Prior to moving to the University of Michigan in 2018, Dr. Umberger was a faculty member at the University of Kentucky (2003-2006) and the University of Massachusetts, Amherst (2006-2018).
Dr. Umberger has been an active member of ASB for nearly 25 years, having first joined the Society as a graduate student. He has served ASB as an abstract reviewer, session moderator, panelist, program committee member, mentoring program participant, and most notably as Program Chair (2014) and President (2018-2019). In addition to ASB, Dr. Umberger is a member of the International Society of Biomechanics, the American College of Sports Medicine, and the American Association for the Advancement of Science. He has served as an associate editor for Medicine and Science in Sports and Exercise, as a guest editor for Journal of Biomechanics, and he is on the editorial board for the Journal of Applied Biomechanics.
Dr. Umberger's research program is focused on better understanding the mechanics, energetics, and control of bipedal locomotion. He studies fundamental and clinical aspects of locomotion in humans and other bipeds, using a combination of experimental and computer modeling techniques. The topics Dr. Umberger has studied have ranged from clinical gait disorders and assistive devices to the origins of human bipedalism, and have involved collaborations with physical therapists, physicians, engineers, anatomists, and anthropologists. His research has been funded by the National Science Foundation, the National Institutes of Health, and several charitable foundations. Dr. Umberger's favorite part of being a scientist working in the field of biomechanics is the people; specifically, the students, postdocs, industry partners, early career researchers, mid-career peers, and senior colleagues he has the pleasure of knowing and working with.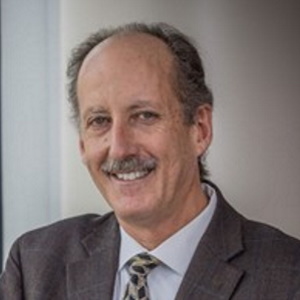 Jean Landa Pytel Award for Diversity Mentorship in Biomechanics
Brian Davis, Cleveland State University
Award Session Presentation: August 24th, 10:45 – 12:15
The Jean Landa Pytel Diversity Mentoring Award, started 2019, recognizes the long-term impact of mentoring on both the careers of individual scientists, including women and individuals from other traditionally under-represented backgrounds in ASB, and the ultimate betterment of our society as a whole. 
Dr. Brian Davis, is a former President of the International Society of Biomechanics, Vice Chairman of Biomedical Engineering at The Cleveland Clinic and currently Associate Dean of the Washkewicz College of Engineering at Cleveland State University.  He has been an ASB member for over 15 years and was Co-Chair of the combined 2005 meetings of the ISB and ASB held in Cleveland.  His biomechanics research started at the University of Cape Town in South Africa (under the supervision of Dr. Kit Vaughan) and continued as a doctoral student at Penn State University (with Dr. Peter Cavanagh as his advisor).  Broad speaking, his research encompasses gait analysis, orthopaedic biomechanics and biomedical instrumentation.    
Aside from biomechanics research, his passion is to reach out to individuals who are not aware of opportunities in STEM fields.  In this respect he has previously been funded for initiatives related to promoting science and engineering amongst populations who may not be familiar with ASB:
PI on a 3-year project funded by the NIH, "CCF Science and Education Initiative" involving students from inner-city schools who participated in summer camps and who had one-on-one mentoring by scientists at The Cleveland Clinic.
PI on a 4-year project funded by the Howard Hughes Medical Institute, "A Science and Research Initiative for Pre-College students" also enabling under-represented high school students to have one-on-one mentoring.
Co-PI on a project funded by the National Science Foundation (NSF), "Science in the Circle: Integrating Arts and Humanities into Authentic Science Experiences". This project leveraged the rich diversity of arts and sciences resources within NE Ohio to engage Cleveland public school students in authentic, multidisciplinary science experiences.
Team lead on an initiative to set up a gait laboratory in Tanzania on the slopes of Mount Kilimanjaro.
Creator of the "Bridging Engineering Science and Technology in Medicine" Engineering fair. This annual event was created in 2011, and showcases students in grades 6 through 12 who have completed projects at the interface between engineering and medicine.
PI on a NSF-funded conference to create a national alliance to reach out to under-represented students in biomechanics, biomaterials and biomedical engineering.
He is currently funded by the Engineering Information Foundation and Hyland Software Inc. to reach out to under-represented and female K-12 students who have interests in STEM.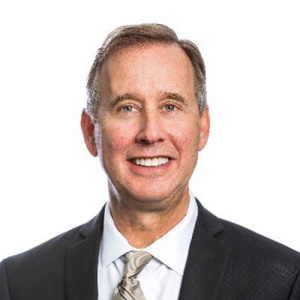 Goel Award for Translational Research in Biomechanics
Richard Lieber, Shirley Ryan AbilityLab
Award Session Presentation: August 24th, 10:45 – 12:15
The Goel Award, newly created in 2016, recognizes outstanding accomplishments in translational biomechanics research, entrepreneurship, and societal benefit
Rick Lieber is a physiologist who earned his Ph.D. in Biophysics from U.C. Davis developing a theory of light diffraction that was applied to mechanical studies of single muscle cells. He joined the faculty at the University of California, San Diego in 1985 where he spent the first 30+ years of his academic career, achieving the rank of Professor and Vice-Chair of the Department of Orthopaedic Surgery. He received the M.B.A. in 2013 and is currently Chief Scientific Officer and Senior Vice President at the Shirley Ryan AbilityLab and Professor of Physical Medicine & Rehabilitation and Biomedical Engineering at Northwestern University in Chicago, IL.
Dr. Lieber's work in intentionally translational, applying basic scientific principles to help patients who have experienced spinal cord injury, stroke, musculoskeletal trauma or cerebral palsy. He has published over 300 articles in journals ranging from the very basic such as Biophysical Journal and The Journal of Cell Biology to clinical journals such as The Journal of Hand Surgery and Clinical Orthopaedics and Related Research. Dr. Lieber's research focuses on design and plasticity of skeletal muscle. Currently, he is developing state-of-the-art biological and biophysical approaches to understanding muscle contractures that result from cerebral palsy, stroke and spinal cord injury.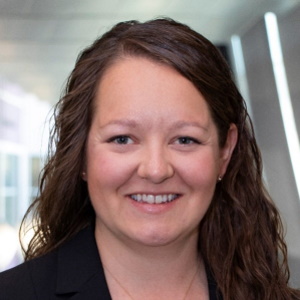 ASB Early Career Achievement Award
Amy Lenz, University of Utah
Awards Session Presentation: August 22nd, 10:45 – 12:15
Dr. Amy Lenz is a Research Instructor in the Department of Orthopaedics at the University of Utah. She received her BS in Biomedical Engineering from the University of Wisconsin-Madison, her MS in Mechanical Engineering from the University of Delaware, and her PhD in Engineering Mechanics from Michigan State University. Her current work studies foot and ankle orthopaedic biomechanics with a focus on characterizing healthy, diseased, and post-surgical foot and ankle morphology and in-vivo function to improve clinical treatment of ankle pathologies. Her expertise is in medical imaging, human biomechanics, and statistical shape modeling to integrate experimental and computational research to define relationships between 3D anatomy and dynamic movement.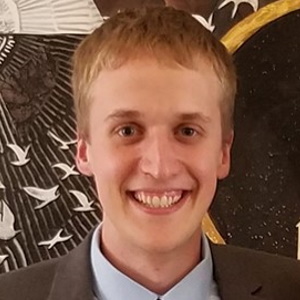 ASB Pre-Doctoral Achievement Award
Pawel Golyski, Georgia Institute of Technology
Awards Session Presentation: August 22nd, 10:45 – 12:15
Pawel Golyski is a 5th year PhD candidate in Bioengineering at the Georgia Institute of Technology in Atlanta, Georgia. He is advised by Dr. Gregory Sawicki, PI of the Physiology of Wearable Robotics (PoWeR) Lab. With the support of an NSF Graduate Research Fellowship, Pawel's research investigates the interactions between wearable robots, muscle physiology, and locomotor stability. Pawel's long-term goal is to develop physiologically informed devices and interventions that improve stability for individuals with lower limb injury. Before starting graduate school, Pawel was a research engineer at Walter Reed National Military Medical Center. Pawel holds a BS in Biomedical Engineering from Brown University.
Competitive Grant Programs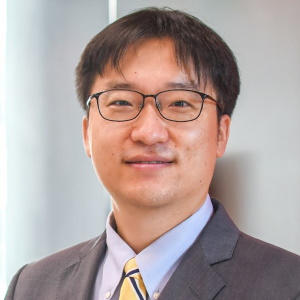 ASB Junior Faculty Research Award
Gu Eon Kang, The University of Texas at Dallas
"Assessing gait in stroke survivors with an implanted vagus nerve stimulation device"
More than 70% of people who survive a stroke sustain some feature of gait impairment post- stroke, resulting in increased risk of falls in stroke survivors. Conventional therapies to treat gait impairment such as ankle-foot orthosis and functional electrical stimulation has limited effectiveness, and a novel therapy is urgently needed. A highly interdisciplinary team of neuroscientists, bioengineers, and clinicians at The Texas Biomedical Device Center at The University of Texas at Dallas, and Baylor Scott and White Research Institute have developed and tested a wirelessly controlled vagus nerve stimulator that is safely implanted in the human body. In this ASB Junior Faculty Research Award funded study, I will assess gait in stroke survivors with an implanted vagus nerve stimulation device. If successful, this proposed study will generate preliminary data for a large grant submission to conduct a randomized controlled trial to rigorously test therapeutic effects of vagus nerve stimulation on gait in stroke survivors.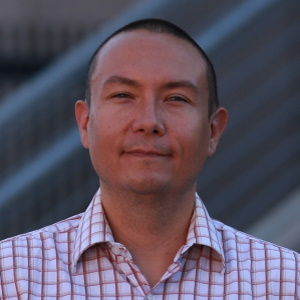 Research Travel Grant
Robert Catena, Washington State University
Hominin sexual dimorphisms must have evolved to balance gestation (for species survival) and bipedalism. This research line will explore how pregnancy shaped hominin evolution, which will inform current clinical questions in an evolutionary medicine framework. The objectives during this travel award are to develop, validate, and test gestational musculoskeletal modeling and simulation methods. This will allow us to explore how gradual changes over the past 7 million years affected the biomechanics of bipedal gait and current female health issues, and lead to determining why the hominin spine and pelvis became more sexually dimorphic as other traits became less sexually dimorphic compared to other great apes. Musculoskeletal simulations will allow us to draw conclusions about the evolutionary effect on current medical issues that disproportionately affect females. This fits with my long-term research goals to understand susceptibility to musculoskeletal disorders during pregnancy and long-term orthopedic issues for parous females. I will use this ASB research travel award to help with the travel costs during my upcoming sabbatical. In Fall of '22, I will start my sabbatical working with Dennis Anderson at Beth Israel Deaconess Medical Center, an expert in thoracolumbar modeling. We will develop an OpenSim human female trunk/lower extremity musculoskeletal model set accounting for the many gestational changes in muscle, posture, and inertial parameters. Then in Spring of '23, I will be working with Brian Umberger at University of Michigan, an expert in hominid modeling and dynamic optimization. We will explore dynamic optimization for pregnant human gait. We will then scale gestational gait models to represent extinct hominin ancestors. I look forward to building this collaboration, making our models freely available to others, and sharing our findings at future ASB meetings.
Up and Comer Awards
The "Up and Comer" Award, sponsored by the ASB Council of Fellows, is intended to foster mentoring and networking of post-doctoral trainees and early career faculty with ASB Fellows of similar research interests.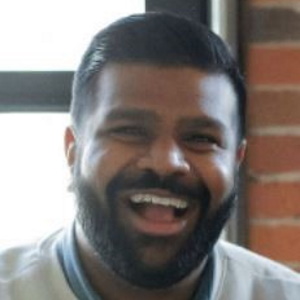 Christopher Nagelli
Mayo Clinic
Fellow mentor: Ted Gross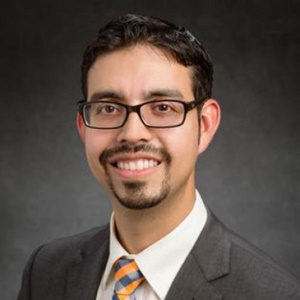 Manuel Enrique Hernandez
University of Illinois Urbana-Champaign
Fellow mentor: Jill McNitt-Gray

At each Annual Meeting, ASB honors excellence in research presented at the meeting. Individual meeting awards are selected based on the quality of the abstract submissions and oral presentations (Journal of Biomechanics and Clinical Biomechanics Awards).
Awards Session Presentation: August 23rd, 10:45 – 12:15
Clinical Biomechanics Award Finalists
Recognizes outstanding new biomechanics research targeting a contemporary clinical problem.
Characterization of elbow flexion recovery following surgery for traumatic brachial plexus injury
Eric J. Noonan, Sandesh G. Bhat, Griffin Mess, Emily Miller, Paul Kane, Alexander Y. Shin, Kenton R. Kaufman
Patellofemoral knee mechanics 3 months after acl reconstruction are associated with markers of patellofemoral cartilage degradation 24 months after surgery
Jack R. Williams, Kelsey Neal, Abdulmajeed Alfayyadh, Jacob J. Capin, Ashutosh Khandha, Kurt Manal, Lynn Snyder-Mackler, Thomas S. Buchanan
Journal of Biomechanics Finalists
Recognizes substantive and conceptually novel mechanics approaches explaining how biological systems function.
Shear wave tensiometry predictions of Achilles tendon force during running
Alex J. Reiter, Jack A. Martin, Keith A. Knurr, Darryl G. Thelen
Direct intraoperative length-tension measurements of human gracilis muscle
Benjamin I. Binder-Markey, Lomas S. Persad, Alexander Y. Shin, William Litchy, Kenton R. Kaufman, Richard L. Lieber
Student Travel Awards
Bradley Moore, Northwestern University and Jesse Brown Veterans Affairs Medical Center
Yu Song, University of Wyoming
Amanda Munsch, University of North Carolina at Chapel Hill and North Carolina State University
Andrew Shelton, University of North Carolina at Chapel Hill
Seth Higgins, Oakland University
Morgan Dalman, North Carolina State University
Whitney Wolff, University of Michigan
Haneol Kim, Georgia State University
Harper Stewart, University of Southern California
Grace Kellaher, University of Delaware
Lauren Luginsland, Old Dominion University
Pawel Golyski, Georgia Institute of Technology
Sarah Barron, University of Florida
Hannah Carey, West Virginia University
Blake Jones, East Carolina University
Jennifer Leestma, Georgia Institute of Technology
B-SURE Program recipients
Destinee Webster, Georgia State University
Joshua Cayme, University of Texas El Paso
Zachary White, Georgia Institute of Technology
Janai Augustin, City College of New York
Alexie Hernandez, Stevenson University