Congratulations to the 2021 ASB Award recipients.
Awards that honor an individual for their contributions to the field of biomechanics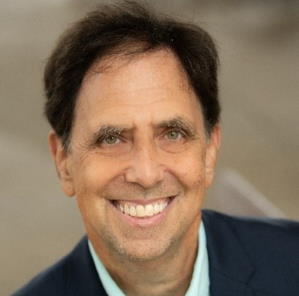 Borelli Award
Glenn Fleisig, PhD, American Sports Medicine Institute
Fleisig Borelli Award Talk: Wednesday, August 11th, 1:00 PM Eastern
This is the most prestigious honor given by the ASB. The award recognizes outstanding career accomplishment and is awarded annually to an investigator who has conducted exemplary research in any area of biomechanics.
This year's Borelli award winner is Glenn Fleisig, PhD. After earning engineering degrees from MIT and Washington University, Glenn was hired in 1987 by the newly created American Sports Medicine Institute (ASMI) to create and head up the research department. Glenn was just 25. While serving as ASMI's research director, Dr. Fleisig earned his PhD from UAB. Under Dr. Fleisig's guidance for the past 34 years, ASMI has become the preeminent research center for sports biomechanics and sports medicine. Fleisig has published 200 scientific articles, book chapters, and books in collaboration with colleagues at ASMI and other institutions. He has delivered 350 presentations throughout the world and has been interviewed for thousands of stories by the media. Research studies by Fleisig and his co-investigators have quantified the biomechanics of sports motions, clinical outcomes and return to sport after orthopaedic surgery, biomechanical strength of human joints before and after surgery, and risk factors for injury. A specific focus and strength of this research has been baseball biomechanics. Dr. Fleisig is ranked by Expertscape as the top expert in the world on baseball science and medicine.
Baseball biomechanics has grown beyond Dr. Fleisig's research at ASMI to other institutes, universities, and baseball organizations. Recognizing this growth, Dr. Fleisig created the American Baseball Biomechanics Society in 2020 to provide valid, valuable information and set standards in baseball biomechanics. There are already more than 200 members and 16 corporate sponsors of ABBS, with its second annual meeting scheduled in conjunction with the 2021 ASB meeting.
In addition to finding answers, Dr. Fleisig has contributed to policy and guidelines for sports safety as injury research advisor for Major League Baseball, chair of the USA Baseball Medical & Safety Advisory Committee, and safety consultant for Little League Baseball. Epidemiology research from ASMI has led to pitch count limits in amateur baseball throughout the world.
Dr. Fleisig has collaborated with and mentored hundreds of sports biomechanists and students during his career, with a philosophy that teamwork leads to optimal success for all. Glenn has been an active member of the American Society of Biomechanics since 1990 and has recently been named as a fellow of ASB.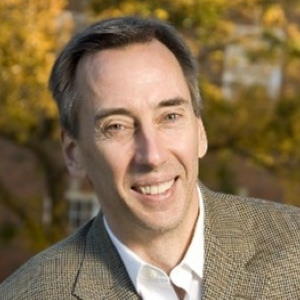 Jim Hay Memorial Award
Peter Weyand, PhD, Southern Methodist University
Hay Award Symposium: Thursday, August 12th, 1:00 PM Eastern
The Jim Hay Memorial Award recognizes originality, quality, and depth of biomechanics research that address fundamental research questions relevant to the extraordinary demands imposed in sport and exercise.  In 2021, the Hay Committee has elected to award The Jim Hay Memorial Award for Research in Sports and Exercise to Dr. Peter Weyand, PhD.  Dr. Weyand holds the Glenn Simmons Endowed Professorship of Applied Physiology and Biomechanics in the Department of Applied Physiology and Wellness at Southern Methodist University where he also serves as the Director of the Locomotor Performance Laboratory.  Prior to his current appointment, Dr. Weyand directed research efforts at Harvard University's Concord Field Station, a large animal facility specializing in terrestrial locomotion and the Locomotion Laboratory of Rice University.  His research subjects through the years have included antelope, emus, rodents and professional athletes with and without limb amputations.
Dr. Weyand's scholarly work focuses on mechanics, metabolism and performance at the whole-body level. His work is well-known to academics and professionals spanning numerous fields and has often moved from experimentation into practice due to his ability to identify key performance determinants and sound implementation strategies. His career-long devotion to teaching and mentoring students has been frequently recognized, including by Harvard University, which awarded him the Joseph Levenson Prize for superb undergraduate teaching.
Dr. Weyand's scholarly expertise on the mechanical basis of motion and performance has led to him serve as a lead investigator in a number of high-profile projects. These include the "Michael Johnson, Wired Athlete" project prior to the 2000 Olympics, the "Physics of Basketball Flopping", and the Olympic eligibility cases of amputee sprinters Oscar Pistorius and Blake Leeper considered by the International Court of Arbitration for Sport in Switzerland.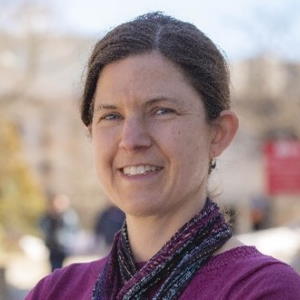 Founders' Award
Karen Troy, PhD, Worcester Polytechnical Institute
Award Session Presentation: Wednesday, August 11th at 11:00 AM Eastern
The Founders' Award was established in 2017 to recognize scientific accomplishment in biomechanics and excellence in mentoring and is open to investigators of all disciplines within ASB. The 2021 Founders' Award winner is, Karen L. Troy, PhD, who is a Professor of Biomedical Engineering with an affiliate appointment in Mechanical Engineering at Worcester Polytechnic Institute. She earned dual BS degrees from Washington University in St. Louis in Systems Science and Mathematics and Biomedical Engineering.  She completed her PhD in Biomedical Engineering at the University of Iowa in the Orthopaedic Biomechanics Laboratory, where she worked on large animal surgical models (emus). Dr. Troy completed a postdoc and then joined the faculty at the University of Illinois at Chicago before moving to her current institution in 2013. She directs the Musculoskeletal Biomechanics Lab (MBL), which studies how mechanical loads (or lack thereof) can be both beneficial and harmful to bone, and aims to understand what conditions influence whether a load helps or hurts a person. Through her work in mechanistic clinical trials, she has also developed, refined, and applied techniques to noninvasively measure skeletal structure, loading, and mechanical behavior. Dr. Troy's research addresses three different aspects of skeletal health and its interaction with mechanical loading environment: (1) bone health after spinal cord injury (SCI); (2) mechanisms governing bone adaptation in healthy adults; and (3) bone stress injury in running athletes.  Over her career she has worked individually with over 130 undergraduate students on long-term research and design projects, and has mentored 12 Master's, 6 PhD students, and 3 postdoctoral fellows. Within her University she directs the Biomedical Engineering Graduate Program and has served as a mentor to new faculty members. Within the ASB, she created the Junior Faculty Research Award while serving as Treasurer, has served as a mentor for several years, and was a member of the Education Committee. Within the Orthopaedic Resarch Society she chaired the New Investigator Mentoring Committee and currently serves as Education Council Chair, a Board of Directors-level position that oversees all career development programming.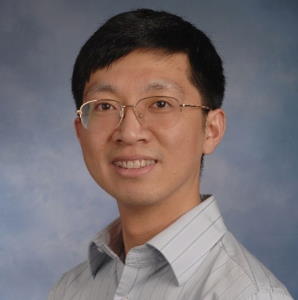 Jean Landa Pytel Award for Diversity Mentorship in Biomechanics
Jianhua (Jerry) Wu, PhD, Georgia State University
Award Session Presentation: Wednesday, August 11th at 11:00 AM Eastern
The Jean Landa Pytel Diversity Mentoring Award, started 2019, recognizes the long-term impact of mentoring on both the careers of individual scientists, including women and individuals from other traditionally under-represented backgrounds in ASB, and the ultimate betterment of our society as a whole. The 2021 Pytel award winner is Jianhua (Jerry) Wu, Ph.D., who  is an Associate Professor in the Department of Kinesiology and Health at Georgia State University. Dr. Wu received his B.S degree in mechanical engineering from Zhejiang Science and Technology University in China, his M.S. degree in mechanical engineering from Donghua University in China, and his Ph.D. degree in biological systems engineering from University of California, Davis. Dr. Wu also received a post-doc training in motor development and rehabilitation in the School of Kinesiology at University of Michigan, Ann Arbor. Since joining Georgia State University in 2007, Dr. Wu's research has been focusing on (a) understanding the biomechanical patterns of movement in children with and without disabilities and (b) investigating the effect of physical intervention on motor and cognitive development in children with disabilities such as Down syndrome and cerebral palsy. Dr. Wu is the director of the Biomechanics lab and the director of the Center for Movement and Rehabilitation Research at Georgia State University. He has been mentoring both undergraduate and graduate students from various academic backgrounds such as exercise science, biology, physical therapy, rehabilitation medicine, and mechanical engineering. His students are from various racial/ethnic backgrounds including Caucasian, African American, Hispanic, and Asian, resonating well with the diversity feature of Georgia State University, one of the most diverse universities in the United States. Dr. Wu and his students have delivered almost 100 oral/poster presentations at the national and international conferences and published more than 40 research articles. His research has been supported by National Institutes of Health and private foundations.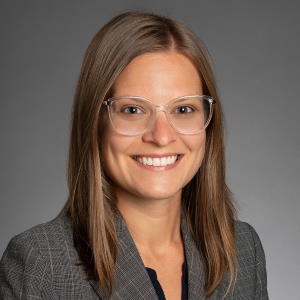 ASB Early Career Achievement Award
Erin Mannen, PhD, Boise State University
Awards Session Presentation: Thursday August 12th at 11:00 AM Eastern
Dr. Erin M. Mannen is an Assistant Professor and serves as the Director of the Boise Applied Biomechanics of Infants (BABI) Lab in the Department of Mechanical and Biomedical Engineering at Boise State University in Idaho. She earned her Ph.D. in mechanical engineering from the University of Kansas, completed a Post-Doctoral Fellowship in the Center for Orthopaedic Biomechanics at the University of Denver, and began her faculty career in the Department of Orthopaedic Surgery at the University of Arkansas for Medical Sciences. Dr. Mannen's BABI Lab team uses in vivo human motion experimental techniques to study how babies move and use their muscles in common positions and commercial products to understand the impacts on safety and musculoskeletal development. Her passion for baby biomechanics was inspired by her own children, Jay (6) and Lucy (4). In her free time, Dr. Mannen enjoys the great Idaho outdoors with her husband Drew and kids.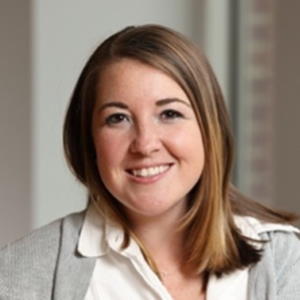 ASB Pre-Doctoral Achievement Award
Katie Knaus, PhD, University of Virginia
Awards Session Presentation: Thursday August 12th at 11:00 AM Eastern
Katie Knaus recently completed her PhD in Biomedical Engineering at the University of Virginia. She also received her BS in Mechanical Engineering and Physics from UVA. Her research focuses on skeletal muscles and their interactions with soft tissues allowing humans to perform important functions. She developed computational models to investigate structure-function relationships in complex muscle-tissue systems. This modeling work extends current understanding of typical biomechanical function and was used to examine multiple applications of dysfunction associated with changes that occur in aging. Katie is also accomplished in teaching and co-instructed Biomechanics with her advisor, Dr. Silvia Blemker. Katie is passionate about biomechanics outreach and has led National Biomechanics Day and other events for K-12 and undergraduate students. Katie has been active in many leadership roles at UVA and in the field of biomechanics, including serving as the ASB Student Representative from 2016-2018. She enjoys reading biomechanics textbooks and is always a fan of biomechanics fun facts. Katie has recently accepted a postdoctoral research position in Bioengineering at the University of California San Diego.
Competitive Grant Programs
Junior Faculty Research Award
Brittany Heintz Walters, PhD, Seattle University. Dr. Heintz Walters will be investigating, "Design and evaluation of a soft robot for hand rehabilitation."
Up and Comer Awards
The ASB Fellows executive team (Don Anderson, Mary Rodgers and Joanie Bechtold) is pleased to announce the following winners:
• Diba Mani, University of Florida — Fellow mentor Paul DeVita
• Brooke Odle, Hope College — Fellow mentor Darryl Thelen
• Hugo Giambini, The University of Texas at San Antonio — Fellow mentor James Ashton-Miller
Awards Session Presentation: Thursday August 12th at 11:00 AM Eastern
Journal of Biomechanics
The metabolic cost of walking balance control and adaption in young adults
Shawn Ahuja and Jason R. Franz 
Exploring the functional boundaries and metabolism of triceps surae force-length relations during walking
Callum J. Funk, Rebecca L. Krupenevich, Gregory S. Sawicki, and Jason R. Franz
Clinical Biomechanics Awards
Imu-derived ergonomic metrics measured during daily life may differentiate manual wheelchair users with spinal cord injury with and without rotator cuff pathology progression
Omid Jahanian, Meegan G. Van Straaten, Brianna M. Goodwin, Stephen M. Cain, Jonathan D. Barlow, Naveen S. Murthy, and Melissa M. B. Morrow
Redistribution of muscular work by children with cerebral palsy walking in crouch
Anahid Ebrahimi, Michael Schwartz, Jack Martin, Tom Novacheck, and Darryl Thelen