Congratulations to the 2023 ASB Award recipients.
Awards that honor an individual for their contributions to the field of biomechanics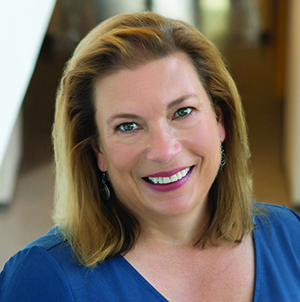 Borelli Award
Ellen M Arruda, University of Michigan
Arruda Borelli Award Talk: to come
This is the most prestigious honor given by the ASB. The award recognizes outstanding career accomplishment and is awarded annually to an investigator who has conducted exemplary research in any area of biomechanics.
Professor Ellen M Arruda is the Tim Manganello / BorgWarner Department Chair and Maria Comninou Collegiate Professor of Mechanical Engineering at the University of Michigan. She also holds appointments in Biomedical Engineering and in Macromolecular Science and Engineering. Professor Arruda earned her B.S. degree in Engineering Science and her M.S. degree in Engineering Mechanics from The Pennsylvania State University, and her Ph.D. degree in Mechanical Engineering from the Massachusetts Institute of Technology. 
Under her leadership the Mechanical Engineering department earned the Inaugural MEDHEC Diversity, Equity, and Inclusion Award from the American Society of Mechanical Engineers in 2022 and the Rhetaugh G. Dumas Progress in Diversifying Award, from the University of Michigan, also in 2022. Recent recognition for her teaching, research, and service contributions to engineering include the 2021 Eringen medal from the Society of Engineering Science, the 2019 Nadai medal from the American Society of Mechanical Engineers, the 2018 Rice medal from the Society of Engineering Science, the 2015 Outstanding Engineering Alumnus Award from the Pennsylvania State University, the 2014 Distinguished Faculty Achievement Award from the University of Michigan, and the 2014 Trudy Huebner Service Excellence Award from the College of Engineering, University of Michigan.
Professor Arruda teaches and conducts research in the areas of theoretical and experimental mechanics of macromolecular materials, including polymers, elastomers, composites, soft tissues and proteins, and in tissue engineering of soft tissues and tissue interfaces. Her research programs include experimental characterization and analytical and computational modeling of soft materials, including native and engineered tissues. She has pioneered a novel inverse method to characterize the non-linear, anisotropic response of soft tissues such as the anterior cruciate ligament and the supraspinatus tendon.
Professor Arruda has over 100 papers in scientific journals with 15,000 citations. Her H-index is 47 (Google Scholar).  Professor Arruda is a Fellow of the American Society of Mechanical Engineers, the American Academy of Mechanics, the Society of Engineering Science, and the American Institute for Medical and Biological Engineering. She is currently President of the American Academy of Mechanics. She is a member of the National Academy of Engineering (class of 2017).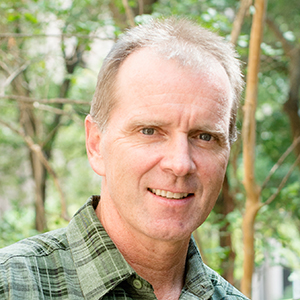 Jim Hay Memorial Award
Richard R. Neptune
Hay Award Symposium: to come
The Jim Hay Memorial Award recognizes originality, quality, and depth of biomechanics research that address fundamental research questions relevant to the extraordinary demands imposed in sport and exercise.
Dr. Richard R. Neptune earned his BS, MS and PhD in Mechanical Engineering from the University of California, Davis where his graduate advisor was Dr. Maury Hull. He then did a post-doc at the University of Calgary and worked with Dr. Ton van den Bogert and Dr. Walter Herzog, and then as a Biomedical Engineer at the Palo Alto VA R&D Center where he worked with Dr. Felix Zajac and Dr. Steve Kautz. He has served on the Walker Department of Mechanical Engineering faculty at UT Austin since 2001 and recently completed a 6-year term as Department Chair. He directs the Neuromuscular Biomechanics Lab where they seek to improve the quality of life for individuals with movement disabilities by integrating musculoskeletal modeling, computer simulation and experimental analyses to identify the biomechanical and neuromotor mechanisms that contribute to locomotor impairments. His lab also seeks to improvevarious aspects of sports performance and the effectiveness of orthotic and prosthetic devices using design optimization and additive manufacturing techniques. He has served as an Associate Editor for the ASME Journal of Biomechanical Engineering and on the Editorial Board for the Journal of Applied Biomechanics. He has received a number of awards for his teaching and research including the CAREER award from the National Science Foundation, the Lockheed Martin Aeronautics Company Award for Excellence in Engineering Teaching from UT Austin, the Van C. Mow Medal from the American Society of Mechanical Engineers, and the Founders Award from the American Society of Biomechanics. He is a fellow of both the American Society of Biomechanics and the American Society of Mechanical Engineers. He currently holds the William and Bettye Nowlin Chair in Engineering.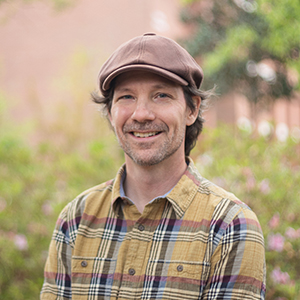 Founders' Award
Gregory S. Sawicki, Georgia Tech
Award Session Presentation: to come
The Founders' Award was established in 2017 to recognize scientific accomplishment in biomechanics and excellence in mentoring and is open to investigators of all disciplines within ASB.
Dr. Gregory S. Sawicki is an Associate Professor at Georgia Tech with appointments in the School of Mechanical Engineering and the School of Biological Sciences. He holds a B.S. from Cornell University ('99) and a M.S. in Mechanical Engineering from University of California-Davis ('01).
Dr. Sawicki completed his Ph.D. in Human Neuromechanics at the University of Michigan, Ann-Arbor ('07) and was an NIH-funded Post-Doctoral Fellow in Integrative Biology at Brown University ('07-'09). Before joining Georgia Tech in August 2017, Dr. Sawicki spent 8 years as a faculty member in the Joint Department of Biomedical Engineering at NC State and UNC – Chapel Hill.
Dr. Sawicki directs the Physiology of Wearable Robotics (PoWeR) laboratory—where the goal is to combine tools from engineering, physiology and neuroscience to discover neuromechanical principles underpinning optimal locomotion performance and apply them to develop lower-limb robotic devices capable of improving both healthy and impaired human locomotion (e.g., for elite athletes, aging baby-boomers, post-stroke community ambulators).
By focusing on the human side of the human-machine interface, Sawicki and his group have begun to create a roadmap for the design of lower-limb robotic exoskeletons that are truly symbiotic—that is, wearable devices that work seamlessly in concert with the underlying physiological systems to facilitate the emergence of augmented human locomotion performance.
Outside the lab, Greg enjoys spending as much time as possible exploring the outdoors by hiking, biking, and snowboarding when in the North or West with his partner, Katia Koelle, (an infectious disease biologist), and their daughters, Elodie and Sonja. Greg also seeks live music experiences whenever possible and never misses a Phish concert within the radius of a single day's drive.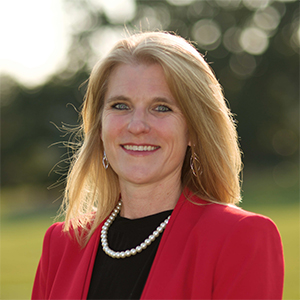 Jean Landa Pytel Award for Diversity Mentorship in Biomechanics
Robin Queen, Virginia Tech
Award Session Presentation: to come
The Jean Landa Pytel Diversity Mentoring Award, started 2019, recognizes the long-term impact of mentoring on both the careers of individual scientists, including women and individuals from other traditionally under-represented backgrounds in ASB, and the ultimate betterment of our society as a whole.
Professor Robin Queen is a researcher, scholar, and administrator. Her academic career includes establishing and leading research labs, instruction at the graduate and undergraduate levels, and serving universities and professional associations in varied leadership roles. Dr. Queen is professor of biomedical engineering and mechanics and has been with Virginia Tech since 2015. Prior to that, Dr. Queen served for 11 years as the director of the K-Lab at Duke University. Dr. Queen currently directs the Kevin P. Granata Biomechanics Laboratory where her work focuses on whole body mechanics with an emphasis on loading symmetry and functional outcomes and rehabilitation. In addition to her role as a professor in Biomedical Engineering and Mechanics, she is a Professor of Orthopaedic Surgery at the Virginia Tech Carilion School of Medicine and has affiliated appointments in several departments and institutes across Virginia Tech. Dr. Queen has served as a Faculty Fellow in the Office of the Vice President for Research and Innovation with an emphasis in data security and data management and is currently serving as the Vice President of the Virginia Tech Faculty Senate.
Dr. Queen has published several book chapters and more than 130 peer reviewed manuscripts in various basic science and clinical journals. Throughout her career Dr. Queen has been an active member of multiple professional societies where she has served on and chaired committees within each organization as well as serving on the executive board for the American Society of Biomechanics and the Orthopedic Research Society. In recognition of her contributions to the scientific community, Dr. Queen has been awarded Fellowship in three professional societies; the ACSM, ICORS, ASB, and in 2022 she was named as a fellow of the American Institute for Medical and Biological Engineering. In recognition of her scholarship, Dr. Queen was awarded the Kappa Delta Young Investigator Award (2017) for her work in Ankle arthritis and in 2020 received the ORS Adele L. Boskey, PhD Award in recognition of her outstanding and sustained commitment to mentorship and demonstrated track-record of impactful research. In addition to her research, Dr. Queen is passionate about the advancement of inclusion, diversity, and supporting women in leadership. Dr. Queen presently serves Virginia Tech and several national organizations as a leader in inclusion and diversity initiatives.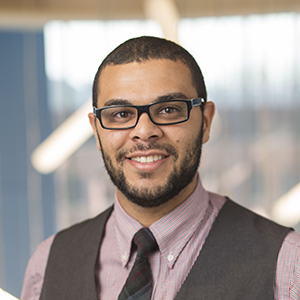 Goel Award for Translational Research in Biomechanics
Karl Zelik, Vanderbilt University
Award Session Presentation: to come
The Goel Award, newly created in 2016, recognizes outstanding accomplishments in translational biomechanics research, entrepreneurship, and societal benefit
Karl Zelik is an Associate Professor of Mechanical Engineering at Vanderbilt University, where he co-directs the Center for Rehabilitation Engineering and Assistive Technology. His overarching mission is to improve health, mobility, and independence for individuals with physical disabilities and to enhance human performance and well-being through advances in movement science and assistive technology. Zelik is also Co-Founder and Chief Scientific Officer of HeroWear, a workforce wearables company that makes back-relieving exosuits to support workers in logistics, manufacturing, and other physically-demanding jobs. Zelik serves on the Board of a non-profit called the American Bionics Project, which seeks to accelerate the development and adoption of revolutionary new technologies for people with lower-limb disabilities. He also performs biomechanics and wearable technology consulting work for industry, from startups to multinational corporations, through Zelik Biomech, LLC.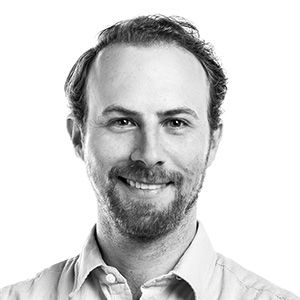 ASB Early Career Achievement Award
Ben Binder-Markey, Drexel University
Awards Session Presentation: to come
Dr. Ben Binder-Markey, PT, DPT, PhD is an assistant professor at Drexel University in the Department of Physical Therapy and Rehabilitation Sciences with an affiliate appointment within the School of Biomedical Engineering, Sciences, and Health Systems. He completed his postdoctoral training in the Biologics Lab at the Shirley Ryan Abilitylab, his DPT training and PhD in biomedical engineering at Northwestern University, and his bachelor's in mechanical engineering at the University of Delaware. His work integrates physical therapy, basic science, and engineering principles through the use of experimental and computational modeling methods to better understand how changes in muscle properties following injury or disease affect physical function. His work focuses on four main areas: understanding healthy muscle structure and function relationships, how muscle adaptions following injury or disease affect the function of the muscle and individual, mechanisms responsible for maladaptive muscle changes secondary to injury or disease, and development of novel interventions to reduce or prevent these adaptations.  His work ultimately aims to alleviate muscle impairments following injury and disease, thus optimizing movement and physical function in individuals to improve their quality of life.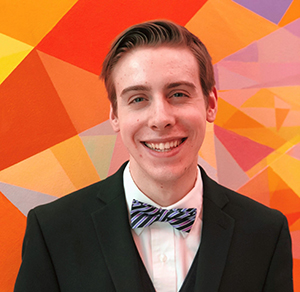 ASB Pre-Doctoral Achievement Award
Owen Pearl, Carnegie Mellon University
Awards Session Presentation: TBC
Owen Pearl is a PhD candidate at Carnegie Mellon University advised by Eni Halilaj and Sarah Bergbreiter. He hails from Hershey, Pennsylvania, "The Sweetest Place on Earth", and received his BS and MS in Mechanical Engineering from Temple University. His research is motivated by a desire to help people move as they please and emphasizes the development of new sensing techniques and sensor fusion algorithms to help us study human motion in new contexts with greater precision, ease, and affordability. Owen also loves teaching, and especially enjoys teaching physics and biomechanics through the kinesthetically engaging medium of percussion. He has led multiple National Biomechanics Day sessions where underserved and underrepresented students learn biomechanics through drumming.
Competitive Grant Programs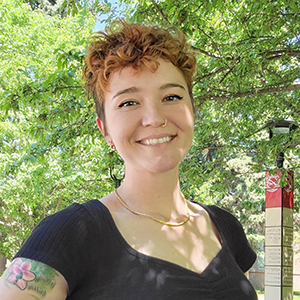 ASB Junior Faculty Research Award
Kristyne Wiegand, Eastern Washington University
"Determining the Effectiveness of Footwear as an Intervention for Plantar Fasciitis in Female Recreational Runners"
Dr. Kristyne Wiegand is an Assistant Professor of Exercise Science at Eastern Washington University. Her research aims to better understand the mechanical, physiological, and psychological aspects of musculoskeletal injuries, particularly regarding overuse running injuries. Plantar fasciitis the most common foot injury in runners and the third most common running injury overall. Despite this prevalence, we do not fully understand the mechanisms that underlie the development and progression of plantar fasciitis. Research suggests that females have a greater incidence rate of plantar fasciitis, which is thought to be caused by an increase in mechanical load on a thinner plantar fascia. Plantar fasciitis is often treated with orthotics, though it is not fully known whether cushioned footwear can be used as an alternative treatment option, specifically in female runners. The purpose of this ASB Junior Faculty Research Award funded project is to determine the effect of ultra-cushioned footwear on movement mechanics and plantar fasciitis pain over a 12-week period. Our findings may help better understand the mechanical causes of chronic plantar fasciitis and may present viable alternative treatment options for female recreational runners.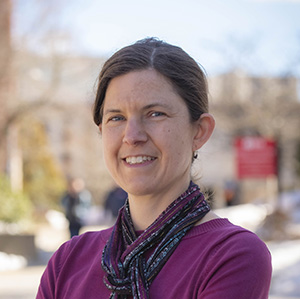 Research Travel Grant
Karen Troy, Worcester Polytechnic Institute
One focus of my laboratory is to better understand the biomechanical environment of the metatarsals during running. This is important because metatarsal bone stress injuries are quite common in runners and military professionals, and we believe there are several modifiable biomechanical factors that could reduce the risk of such injuries.  The feet are extremely complex and include multiple interactions between bones and passive soft tissue structures, making it difficult to understand metatarsal loading.  Because we do not understand how forces are transmitted through these structures during weightbearing, we do not know how the metatarsals are loaded or what factors contribute the magnitude and direction of these loads. The goal of this Research Travel Grant is to collaborate with Dr. Amy Lenz, a foot and ankle expert at the University of Utah. Dr. Lenz's laboratory currently houses a six-axis industrial robot customized to interface with a tibial plateau to toe tip cadaveric specimen. Our primary goal is to collect strain gage data on the metatarsals of intact feet during physiologic loading and motion.  This will provide us with important information about the forces and moments transmitted through the metatarsals.  Critically, it will help us understand the proportion of the ground reaction force that is transmitted through other structures within the foot. Short-term, this will inform some of the mechanical testing that we have planned in my lab. Longer term, we hope to expand this collaboration to better understand foot biomechanics. I look forward to sharing our results with the broader biomechanics community!
Up and Comer Awards
The "Up and Comer" Award, sponsored by the ASB Council of Fellows, is intended to foster mentoring and networking of post-doctoral trainees and early career faculty with ASB Fellows of similar research interests.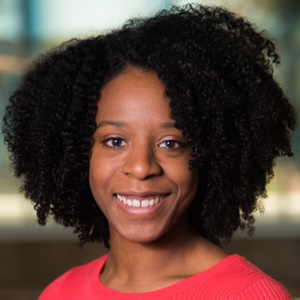 Erica A Bell, Mayo Clinic
Dr. Erica Bell is a fourth-year postdoctoral fellow at Mayo Clinic. Since obtaining her PhD in 2019, Dr. Bell has been highly active within the scientific community, serving as an abstract reviewer, session moderator, and on various program planning committees for regional, national, and international scientific conferences including the American Society of Biomechanics, the International Society of Biomechanics, and the Biomedical Engineering Society. Dr. Bell's main research interests focus on using image-based modeling of bone and soft tissue to examine injury mechanisms and to better understand tissue and joint function. Ultimately, Dr. Bell is passionate about a career leading research teams in topics that have the potential to produce direct functional outcomes in clinical practice and performance enhancement.
Beyond traditional research training, Dr. Bell is a cofounder of the Black Biomechanists Association (BBA), a certified non-profit service-based organization with a mission to uplift and enrich Black biomechanists in their academic and professional careers. Through BBA, she has helped develop, coordinate, and moderate multiple conference workshops and panels on diversity, equity, and inclusion (DEI) related topics that are relevant to and directly impact the research community. Dr. Bell is passionate about being a leader in advocating for DEI in STEM academic and research spaces. Although early in her career, it is extremely important to not only advocate for her own career, but also to help pave a pathway to make academic and research spaces more accessible for young Black students and Black scientists.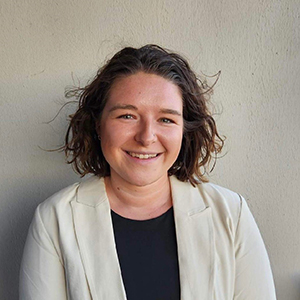 Frankie Wade, University of Illinois
Dr. Frankie Wade is currently a postdoctoral researcher at UIC in the Department of Kinesiology and Nutrition. Prior to this, she completed a postdoc at the University of Florida, a PhD in Kinesiology at Penn State University. Before moving to the US, Dr. Wade earned an MSc in Sports Biomechanics at Loughborough University, and a BSc (Hons) in Sport and Exercise Science at the University of Bath, both in England.  Her current research is focused on helping promote mobility to maintain independence as we age, and how our environment and perception of our abilities influence our walking.
Dr. Wade is committed to ensuring equitable and accessible science and leads The Ally Corner through the Black Biomechanics Association. She has written several blog posts for the International Women in Biomechanics, served as a first-generation life coach, and undergone training in multicultural mentoring and diversity, equity, and inclusion in pedagogy. As a first-generation, international scientist, she understands the need for transparency in science, and is passionate about creating a space where people who feel intimidated by science and research feel welcome and able to explore biomechanics freely.
She thinks of herself as a solar-powered human who is happiest underwater. Outside of work, you can find her freediving, surfing, or practicing yoga on the beach.
Meeting Awards
At each Annual Meeting, ASB honors excellence in research presented at the meeting. Individual meeting awards are selected based on the quality of the abstract submissions and oral presentations (Journal of Biomechanics and Clinical Biomechanics Awards).
Awards Session Presentation: To come
Journal of Biomechanics Award Finalists
Developmental plasticity of muscle architecture in response to chronic limb loading
Kavya Katugam-Dechene; Talayah Johnson; Stephen Piazza; Jonas Rubenson
Cortical error assessment is greater in dancers than nondancers
Kennedy Kerr; Scott Boebinger; Jasmine Mirdamadi; Lena Ting
Towards gait symmetry improvement using automatic robotic assistance personalization control for active hip exoskeletons
Qiang Zhang; Ming Liu; Xikai Tu; Jennie Si; Michael Lewek; He (Helen) Huang
Clinical Biomechanics Award Finalists
Two minutes is sufficient to characterize the viscoelastic properties of the human lower birth canal during the first stage of labor
Mariana Masteling; John DeLancey; James Ashton-Miller
Plantarflexor Central Drive Symmetry is Associated with Poststroke Walking Function in Community Ambulators
Ashley Collimore; Jonathan Alvarez; David Sherman; Conor Walsh; Louis Awad
High intensity gait and balance training improves control of center of mass motion during walking in people with incomplete spinal cord injury
Anna Shafer; Shamali Dusane; Heather Henderson; Keith Gordon
Student Travel Awards
Martins Amaechi, University of Nebraska Omaha
Rodolfo Amezcua-Cerda, University of Southern California
Anna Bailes, University of Pittsburgh
Lilla Caton, Penn State
Brooke Christensen, University of California, Irvine
Ashley Collimore, Boston University
Obinna Fidelis, University of Tennessee Knoxville
Aubrey Gray, University of North Carolina at Chapel Hill
Madeline Grosklos, The Ohio State University
Kavya Katugam, Pennsylvania State University
Rucha Kulkarni, Northwestern University
Benjamin Lerch, Pennsylvania State University, Harrisburg
Grant Maddox, University of Florida
Julia Manczurowsky, Northeastern University
Mariana Masteling, University of Michigan
Timothy McGinley, Drexel University
Kelsey Neal, University of Delaware
Ria Rao, Boston University
Reagan Recchia, University of Michigan
Ridhi Sahani, University of Virginia
Dylan Schmitz, University of Wisconsin – Madison
Oliver Silverson, University of Minnesota Medical School
Samantha Snyder, University of Maryland
Zoe Villamar, Northwestern University
Jordan Wilson, University of Dayton
Graduate Student Grant-In-Aid Program
Aubrey Gray, Joint Department of Biomedical Engineering, University of North Carolina Chapel Hill and North Carolina State University
Jorie Budzikowski, Northwestern University
Molly Shepherd, Washington University in St. Louis
Jacob Thomas, University of Missouri